During this, a 70-year-old man riding a bike died. ironman triathlon after being involved in a head-on collision with a competitor in Germany on Sunday, police said.
police in hamburg issued a statement on Sunday confirming that the rider, who was carrying a camera operator at the time, collided with the 26-year-old triathlete during a part of the race where both lanes were being used by participants.
258428018.jpg" source="Getty Images" class="image-ct inline">
The incident, which was caught on live coverage of the race, featured athletes going in opposite directions on either side of the road, while escort motorcycles ran in the middle.
Scottish ultra-marathon runner disqualified for using car in third place, blames 'misunderstanding'
Ironman organizers said in an earlier statement, "At 36 (kilometre) (22 mi) of the Ironman Hamburg bike course, a motorcycle race vehicle, carrying an official race photographer, was involved in a collision with a race participant "
"It is with our deepest regret to confirm the passing of a motorcycle operator from a significant medical event. Our thoughts and care are with the family who we will support as we are able to get through this difficult time."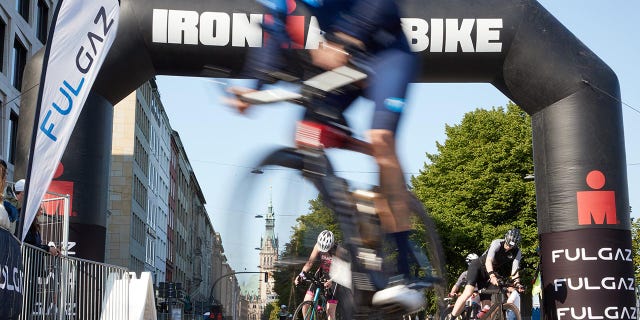 CLICK HERE FOR MORE SPORTS COVERAGE ON FOXNEWS.COM
According to police, the triathlete was "critically injured" and the cameraman, 50, was suffering from "shock". Both were taken to the hospital. The motorcycle rider died on the spot.
"The closure of the race track in the area of ​​the accident site was unavoidable," police said in a press release. "When coming from the city center, the athletes had to disembark in front of the crash site and cross it over the dam. In the direction of the city center, the race track was diverted for some time."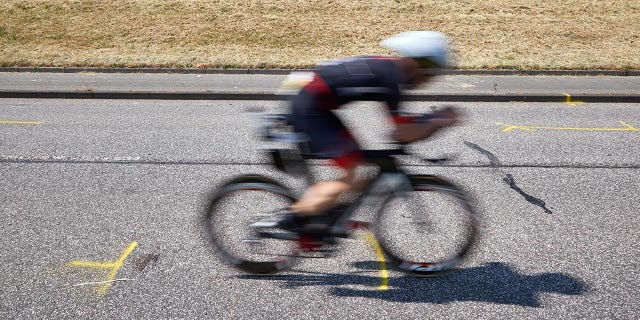 Click here to get the Fox News app
The live stream ended as a result of the fatal crash, but the race continued.
"We are devastated by this tragic accident," a statement from race organizers later read. "On a day meant to be a celebration of the human spirit, we instead mourn the loss of a member of our triathlon community."
The Associated Press contributed to this report.