The recital commenced with a melodious and vibrant Pushpanjali in Bowli, Misra Chapu, composed by vocalist-that-evening K. Hariprasad. Smrithi Krishnamoorthy, in a pretty orange and pink costume, came in briskly and tackled the fast footwork with ease.
Here is a confident Bharatanatyam dancer, groomed by Anitha Guha. Smrithi was fit physically expressive too. There was a certain sheen in the finish of her movements. She ensured her 'I's were dotted and the 't's crossed at all times.
Thanks to her guru-choreographer, Anitha Guha, her repertoire for The Music Academy-HCL series was elevating and entertaining. The Pushpanjali was followed by Narayana Bhattadri's vision of Krishna in 'Agre pashyami' from the Narayaneeyam.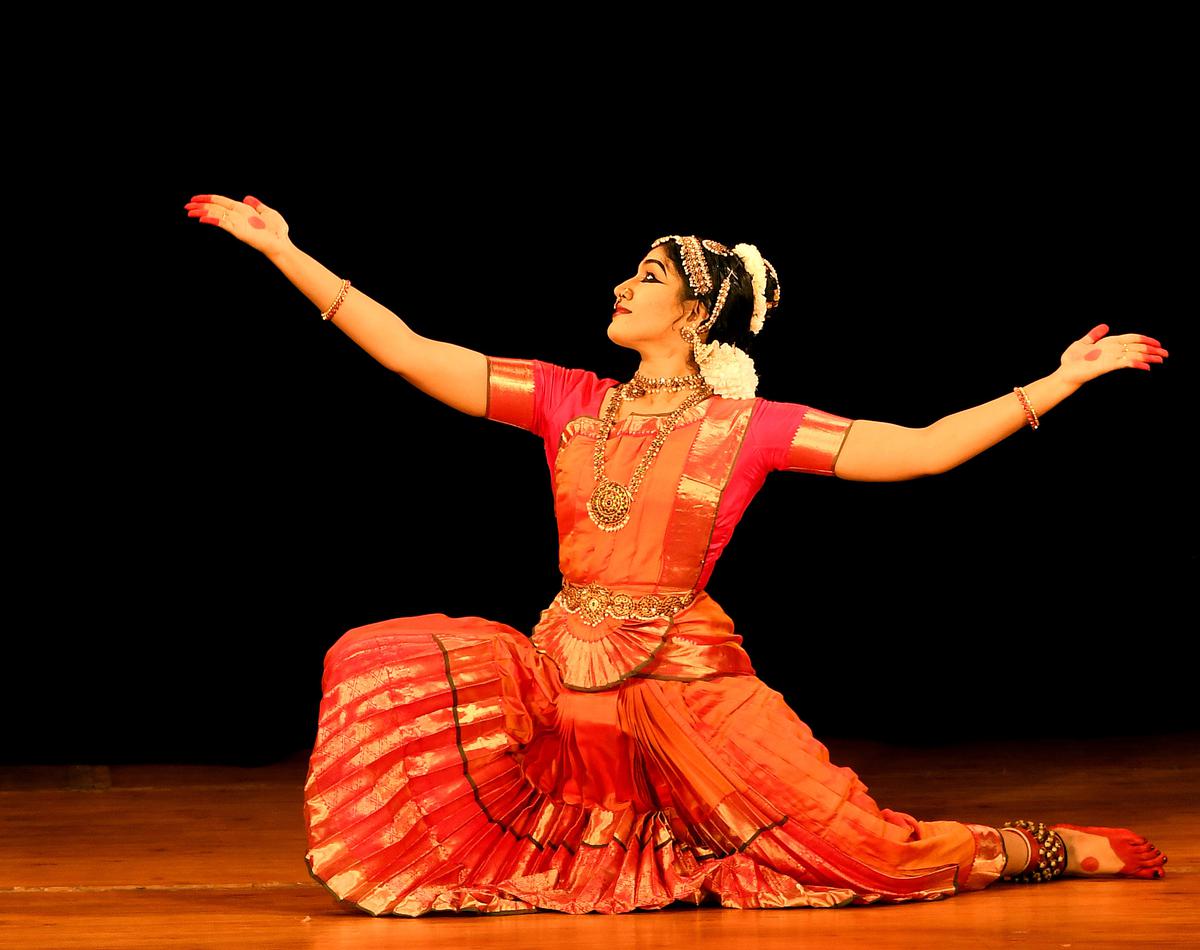 The tana varnam 'Sami daya juda' (Kedaragowla, Adi, Tiruvottriyur Tyagayyar), an old choreography of Anitha's, was an exercise in creativity. It had dramatic, ragamalika inserts — an instrumental phrase in Revathi while the nayika explores the Tiruvarur temple, imitating the sculptures, and is awestruck by the sight of Tyagesa, a Gambhiranattai Mallari as he goes in a procession, in addition to a tanam as the nayika readies her home to await the nayaka. An inspired visualisation of the Ajapa natanam to the breath of Vishnu, was presented as a low-pitched sequence, 'Deem ta jana..' without the sound of bells, while the breath was reflected in the highs and lows of the violin strings (Kalaiarasan). 
The performance was a team effort with Hariprasad (vocal), Jayashree Ramnath (nattuvangam), J.B.Sruthi Sagar (flute) and Ram Shankar Babu (mridangam) besides Kalaiarasan. The varnam was peppered with jathis, re-envisioned for today's dancer, with more thattu adavus than steps. This keeps the pace with less injury to the dancer. It also helped that Smrithi's sense of timing was impeccable especially in the post-charanam jathi with footwork that emphasised the accent points.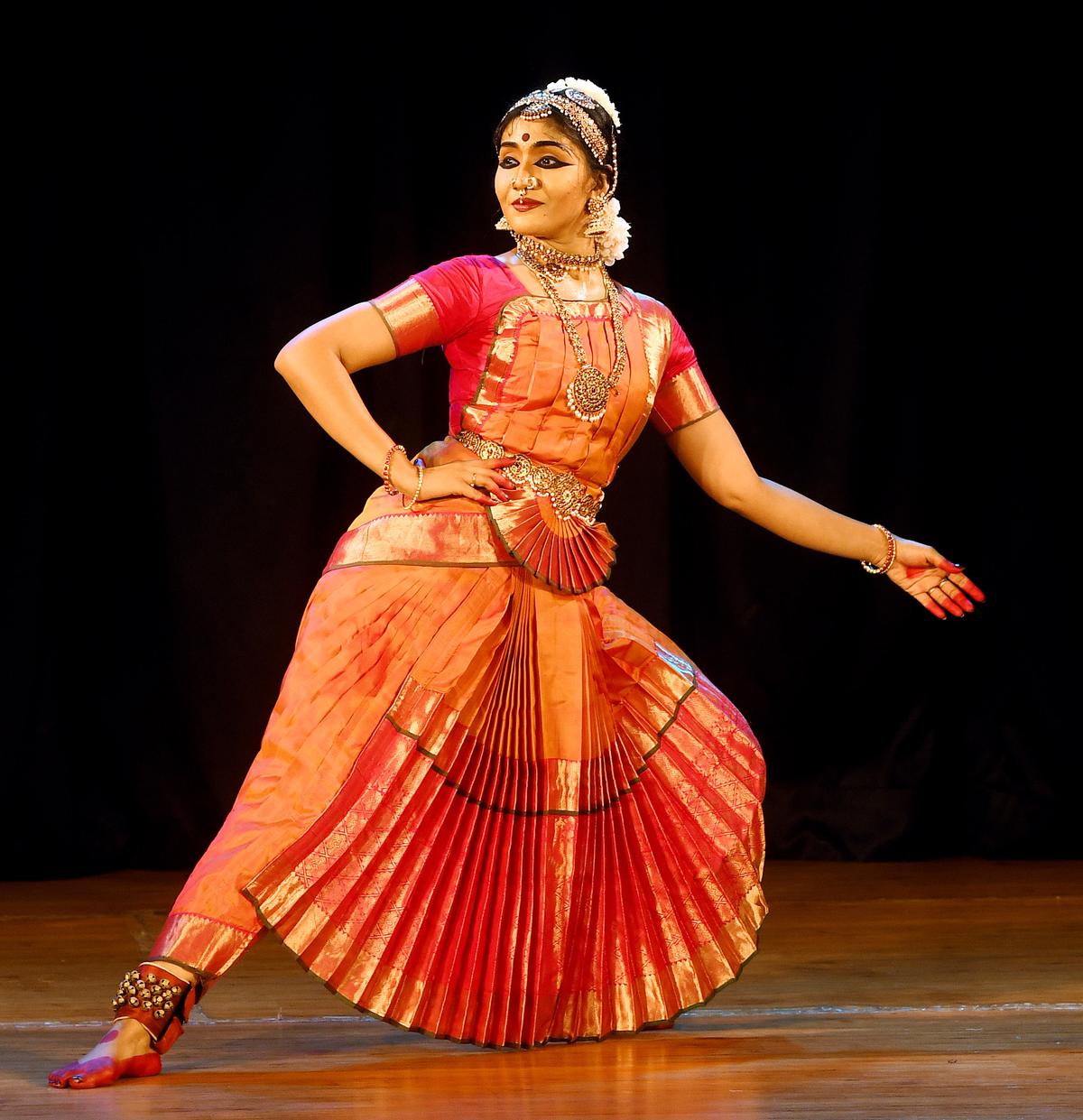 Jayadeva's 'Nindati chandana' in Darbari Kannada, Adi, brought out the best in Hariprasad that evening. His melodious rendering took off with Sruthi Sagar's inspired introduction that gave the dancer a headstart. There are three characters in this piece — the sakhi telling Krishna about Radha's pining — the sakhi, Krishna and Radha. Smrithi did a good job of differentiating between the characters. Her 'Thumaka chalata ramachandra' bhajan describing Rama's first steps was endearing.
Smrithi finished with a high-energy Brindavani thillana (Adi, Dr. Balamuralikrishna) and a foot-tapping Ramachandraya mangalam.