The Twitter broadcast of the hour-long interview, which had been intended as the formal launch for the DeSantis campaign, lost sound for extended stretches and thousands of users were either unable to join or were dropped.
9/track_1x1.jpg" alt="" width="1px" height="1px" "/>
It was an inauspicious start for a campaign predicated on the governor's executive competence. "We must end the culture of losing that has infected the Republican Party in recent years," DeSantis said in the event with Musk once the problems were largely resolved. The hashtag #DeSaster was trending on Twitter.
DeSantis' entrance in the Republican contest sets up a showdown with his one-time ally, former President Donald Trump, who lost the 2020 presidential election to Democrat Joe Biden. The Florida governor framed himself as a get-it-done executive who stood up to the federal government over Covid policies and who has put an indelibly conservative stamp on his home state.
He defended his efforts in Florida to prohibit the teaching of concepts such as gender identity and systemic racism as protecting young children and pushing back against progressive ideology.
I'm running for president to lead our Great American Comeback. pic.twitter.com/YmkWkLaVDg

— Ron DeSantis (@RonDeSantis) May 24, 2023
With a rising national profile and what are expected to be deep financial resources, DeSantis, 44, immediately became Trump's biggest rival for the Republican nomination.
"Government is not about entertainment, not about building a brand," DeSantis said, taking a veiled swipe at Trump. Notably he never mentioned Trump by name during the event.
Trump, 76, didn't hesitate to mock DeSantis on his social media platform, Truth Social, over the stumbling start to his campaign. "My Red Button is bigger, better, stronger, and is working (TRUTH!)" Trump posted, "Yours does not."
Yikes!!! pic.twitter.com/OYv6Gr9zol

— Donald Trump Jr. (@DonaldJTrumpJr) May 24, 2023
Musk conceded there had been "technical issues because of the sheer scale" of the event, but added that "it's just really great for the people to hear directly from presidential candidates." At one point, the Twitter event drew more than 600,000 listeners. By its conclusion, there were fewer than 300,000. DeSantis' campaign spokesman Bryan Griffin said on Twitter that enthusiasm for DeSantis had "literally busted up the internet."
The campaign raised $1 million in an hour, Griffin said.
Trump ahead in polls
Polls show Trump with more than a 2-to-1 edge over the Florida governor, who has long been considered a Republican rising star and the herald of a new generation of leaders in the party. Trump, who announced in November, also has a head start in organising his campaign in key early-voting states.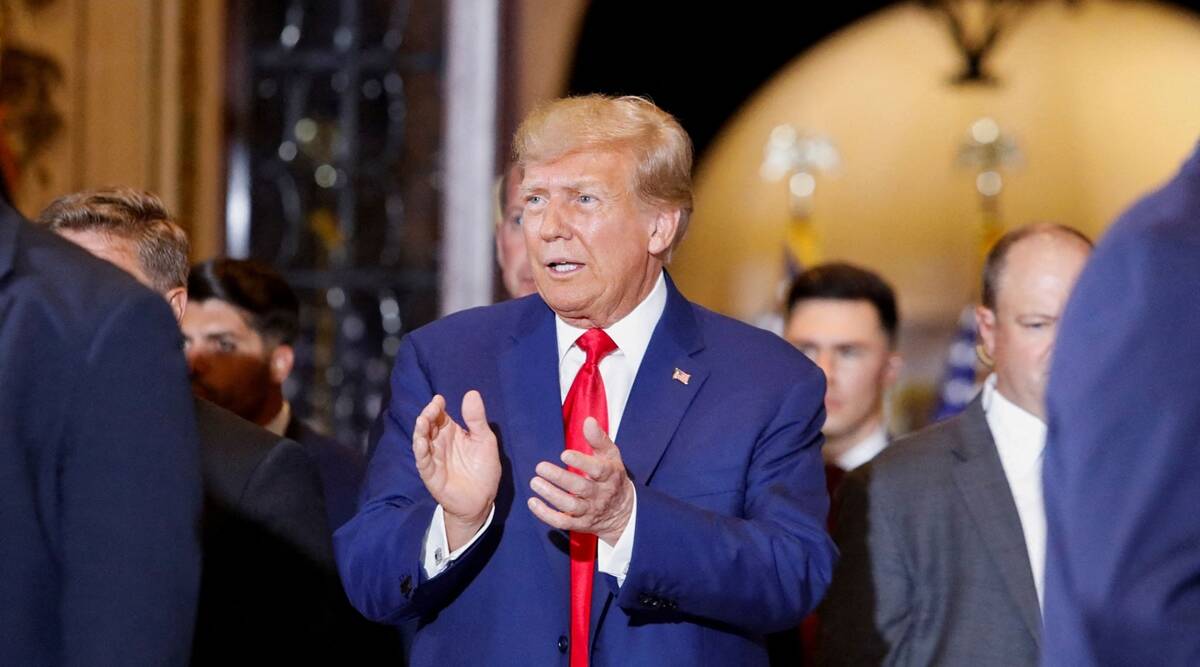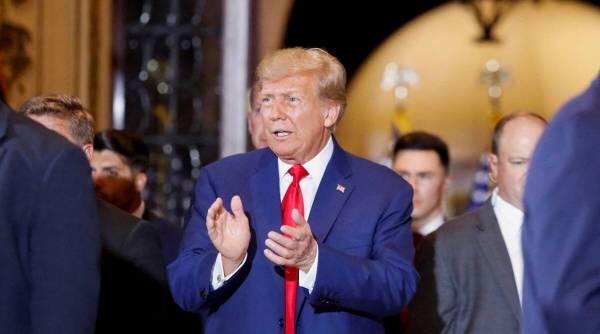 Former US President Donald Trump (Reuters)

DeSantis' central argument for his candidacy likely will be that he is the only Republican who can defeat Biden. "Our president, while he lacks vigour, flounders in the face of our nation's challenges and he takes cues from the woke mob," DeSantis said.

Mainstream Republicans will be watching DeSantis carefully to see if he can recover from his missteps on foreign policy, such as his initial reluctance to express support for Ukraine in its war with Russia.

In the weeks leading up to his presidential bid, DeSantis toured the country, visiting states such as Iowa and New Hampshire that will hold early nominating contests. He has boasted of his record as Florida's governor, including his battles with the federal government over pandemic policies.

DeSantis and his advisers were determined to wait to enter the race until the Florida Legislature could hand him a series of policy victories – and lawmakers have done just that. He signed measures that severely restricted abortions in the state, made it easier for residents to carry concealed weapons, expanded a voucher program to allow students to attend private schools and eliminated funding for diversity programs at public universities, among other things.

DeSantis remains in a pitched battle with Walt Disney Co over the company's criticism of laws prohibiting the teaching of gender identity concepts in public schools. The company has filed a federal lawsuit accusing DeSantis of weaponizing state government to punish its operations.

Other declared Republican candidates include Nikki Haley, former US ambassador to the United Nations, and Tim Scott, a US senator from South Carolina.