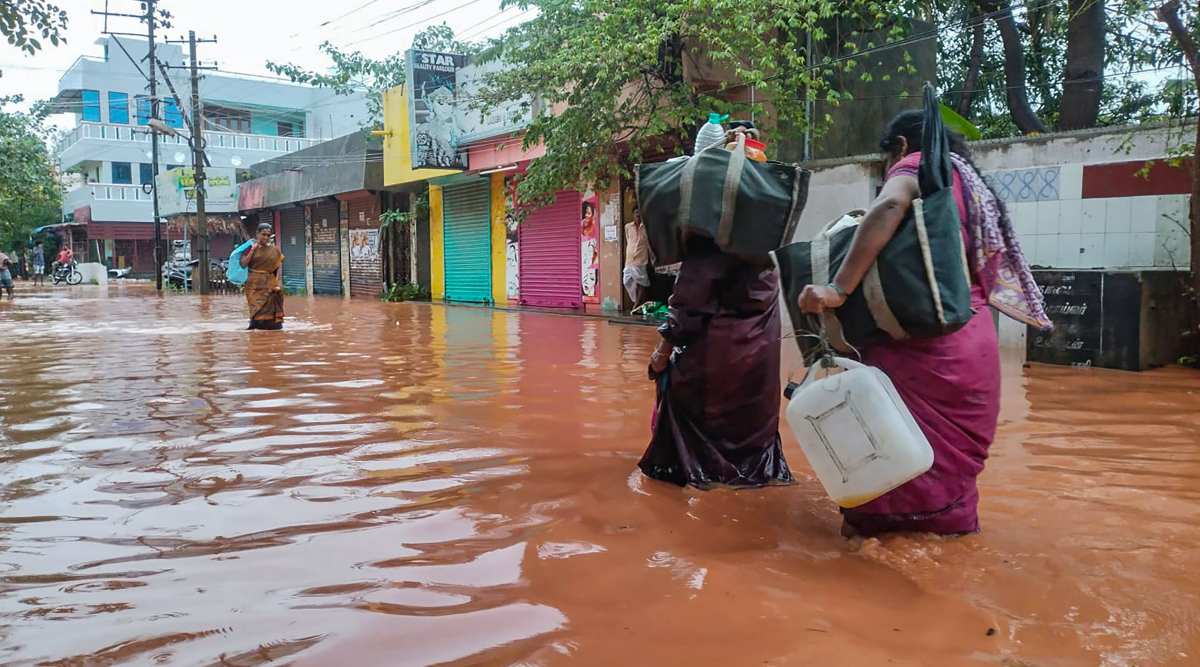 A delegation of opposition DMK MLAs submitted a memorandum to the Inter-Ministerial Center in Puducherry on Tuesday and sought "generous relief" to the Union Territory to deal with the situation arising out of the torrential rains.
A party release said that the delegation led by R. Siva visited Puducherry to take stock of the situation regarding serious damage to infrastructure, riverside dams, power installations, agriculture sector in the recent floods. Informed the team.
The DMK team said that the Center should give generous relief to Puducherry instead of adopting the scale to help agriculture and other sectors.
The dam across the river at Chelipet and the dams across Thenpenyar at Commandanpet in Bahur commune border were completely damaged by large inflows of water released from the catchment areas, the release said.
500 crore was required to repair roads, rebuild dams and provide infrastructure including irrigation channels.
"The Center should not adopt wrong parameters in finalizing the relief package," the DMK said in the petition.
The opposition party also demanded adequate compensation for farmers who had damaged paddy fields and crops due to heavy rains.
The central team on Tuesday visited several rain-affected areas and took stock of the damage caused to coastal villages and settlements in and around Puducherry, before completing its tour of the union territory.
The rains in Puducherry for the past almost two weeks were unprecedented and the government had urged the Center to provide an interim relief of Rs 300 crore.
,