There are 30 MLB baseball parks across the United States, plus one in Canada, where games are hel during the season. Each field has its own charms and hidden gems that make them unique. 
Many of the MLB fields have been functional for decades, while others do not have as much historic appeal and opened their doors more recently. While these fields have the primary purpose of hosting their respective MLB home teams, there are other events held at these venues, including additional sporting events, concerts, races and more. 
Here is a list of all 30 MLB stadiums, organized from oldest to newest. This list is set up in order of when the first baseball game was played on the field. For some, that date differs from when it was first opened, if they were used for different sporting events. 
YANKEES PASS WHITE SOX FOR MOST PERFECT GAMES IN MLB HISTORY WITH DOMINGO GERMAN'S PERFORMANCE 
Fenway Park, 1912
Wrigley Field, 1914
Dodger Stadium, 1962
Angel Stadium, 1966
Oakland Coliseum, 1968
Kauffman Stadium, 1973
Rogers Centre, 1989
Guaranteed Rate Field, 1991
Oriole Park, 1992
Progressive Field, 1994
Coors Field, 1995
Tropicana Field, 1998
Chase Field, 1998
T-Mobile Park, 1999
Minute Maid Park, 2000
Comerica Park, 2000
Oracle Park, 2000
American Family Field, 2001
PNC Park, 2001
Great American Ball Park, 2003
Petco Park, 2004
Citizens Bank Park, 2004
Busch Stadium, 2006
Nationals Park, 2008
Citi Field, 2009
Yankee Stadium, 2009
Target Field, 2010
loanDepot park, 2012
Truist Park, 2017
Globe Life Field, 2020
1. Fenway Park, 1912
The first game played by the Boston Red Sox was in historic Fenway Park in 1912, making it the oldest of all MLB stadiums. The venue has kept its historic feel, while adding in modern elements over the years. Before playing at Fenway, the team played at Huntington Avenue Grounds from 1901 until 1911. 
2. Wrigley Field, 1914
Wrigley Field opened its doors to the public in 1914. The Chicago Cubs play at the second-oldest MLB field. 
3. Dodger Stadium, 1962
The Los Angeles Dodgers play in Dodger Stadium, a field that held its first game in April 1962. The team's original home was in Brooklyn, New York, but they made the move to Los Angeles in 1958.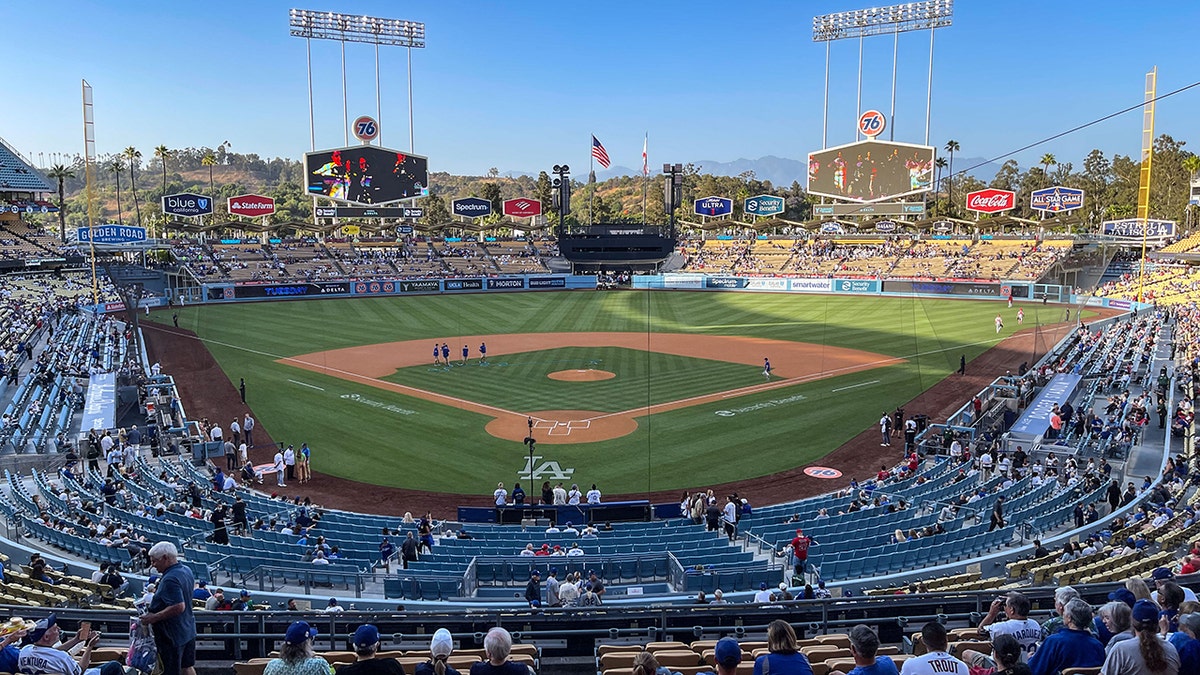 MLB OPENING DAY: EVERYTHING YOU NEED TO KNOW ABOUT THE FIRST DAY OF BASEBALL SEASON 
While in the process of building Dodger Stadium, the team played at the Los Angeles Coliseum. 
4. Angel Stadium, 1966
Anaheim, California, is where you can find Angel Stadium. The first game held on the field was in 1966. The only time Angel Stadium has been renovated was in the late 1990s. 
Even though the stadium has not seen any changes in recent years, there were a lot of changes happening during its early years. Beginning in 1980, the NFL's Los Angeles Rams shared the stadium with the baseball team after it was remodeled to be able to host both sports teams. The Rams moved to St. Louis for a time years later, and Walt Disney had control of the baseball team, giving it its most recent renovation. 
5. Oakland Coliseum, 1968
The A's play at the Oakland Coliseum in California, the biggest MLB stadium in terms of capacity. This stadium can hold 56,782 people. 
Like Angel Stadium, the A's also shared their home turf with an NFL team, who actually started playing at the field first. They shared the stadium for many years. The Raiders had a couple of moves, before finally landing in Las Vegas.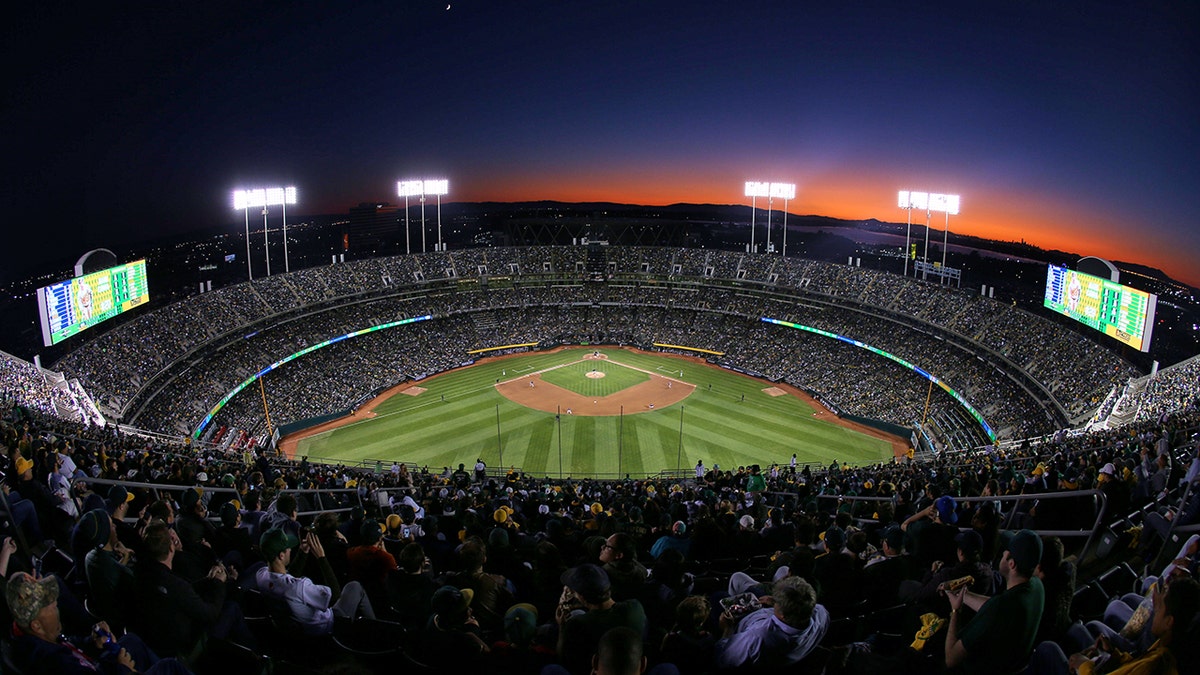 MLB CONSIDERING PRISTINE WHITE BASEBALLS TO TRY AND COMBAT ISSUE OF PITCHERS USING STICKY SUBSTANCES 
6. Kauffman Stadium, 1973
The Kansas City Royals play at Kauffman Stadium. The stadium is located right by Arrowhead Stadium, where the NFL's Kansas City Chiefs play. Both these stadiums are part of the Truman Sports Complex. The stadium opened in 1973 and had $250 million worth of renovations before the 2009 season. 
7. Rogers Centre, 1989
The Toronto Blue Jays play at Rogers Centre. This field, located in downtown Toronto, is one of the multiple MLB stadiums that have a retractable roof. While other teams have adapted the retractable roof idea, Rogers Centre, originally named SkyDome, was the world's first stadium to use the concept. 
This field also has a hotel located inside the ballpark with great views of the field. 
8. Guaranteed Rate Field, 1991
Guaranteed Rate Field is home to the White Sox. It is located in Chicago and held its first game in 1991. This field has gone through many name changes over the years. It was first known as Comiskey Park and then changed to U.S. Cellular Field before the final name change, Guaranteed Rate Field, that still stands today. 
9. Oriole Park at Camden Yards, 1992
Oriole Park is where the Baltimore Orioles play their games. The field officially opened for play with its first game on April 6, 1992. 
10. Progressive Field, 1994
MLB LEGEND 'NOT A BIG FAN' OF LEAGUES' RULE CHANGES: 'PLAY THE GAME THE WAY IT IS'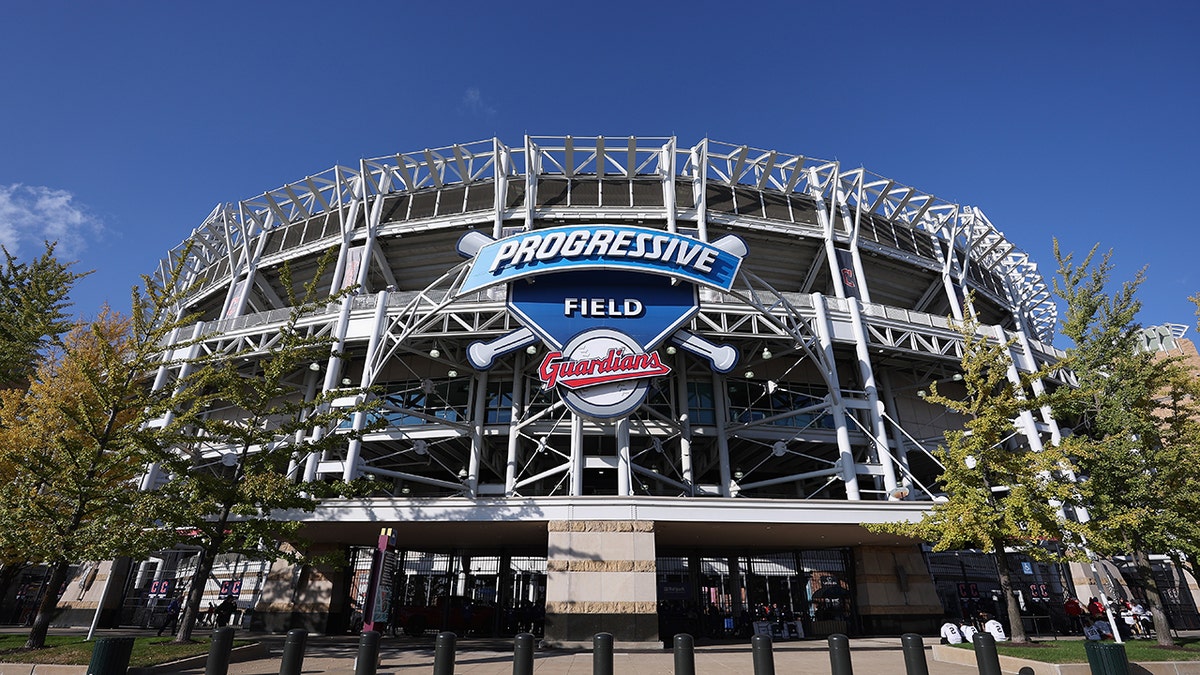 The smallest MLB field by capacity is Progressive Field, which holds 34,830 people. The Guardians play on the field in Cleveland. Before their move to this field, originally called Jacobs Field, they played at Cleveland Stadium. 
11. Coors Field, 1995
The Rockies played their first game at their new field in 1995. Before this, they played at Mile High Stadium. 
12. Tropicana Field, 1998
In St. Petersburg, Florida, lies Tropicana Field where the Tampa Bay Rays play their home games. It opened in 1990 and has a roof, but it is not retractable.
13. Chase Field, 1998
Chase Field is located in Phoenix and is where the Diamondbacks play. This field has many unique features, like the retractable roof, which keeps the field air-conditioned and out of the hot Arizona sun. There is also a swimming pool located in right-center field, where spectators can enjoy the game while also taking dip.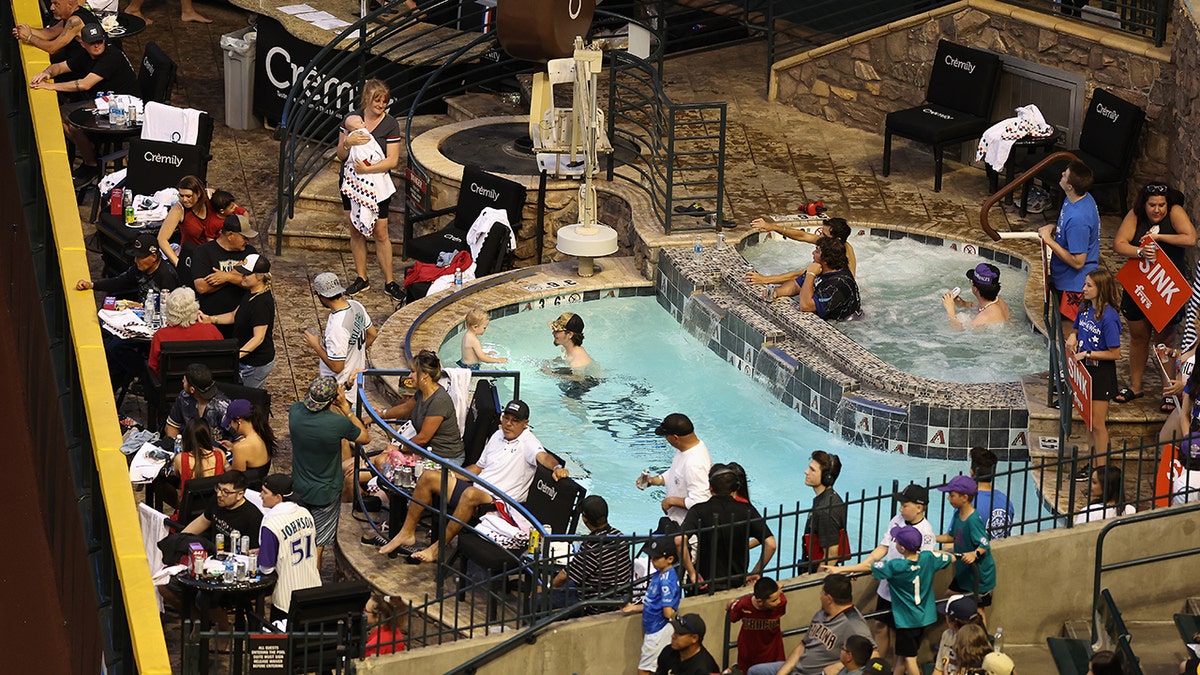 MLB TEAMS EXPERIEMENT WITH EXTENDED ALCOHOL SALES AS GAME TIME SHORTENS DUE TO PITCH CLOCK 
14. T-Mobile Park, 1999
In 1999, the first home game was played at T-Mobile Park. This is the Mariners home field, and it is located in Seattle. 
15. Minute Maid Park, 2000
The Astros play at Minute Maid Park, which was built around the former Union Station. This field in Houston is another with a retractable roof that is typically kept closed for most of the season. 
16. Comerica Park, 2000
Comerica Park, in Detroit features a carousel, a Ferris wheel and a unique water feature. This field is home to the Tigers. 
17. Oracle Park, 2000
The Giants play at Oracle Park, with a location right next to the San Francisco Bay. It is so close to the Bay, that there are sometimes home run balls hit into the water, which can be fished out by those riding on boats near the stadium.
18. American Family Field, 2001
This retractable roof stadium in Milwaukee is where the Brewers play ball. The first game was held on the field on April 6, 2001.  
TEXAS RANGERS REMAIN ONLY MLB TEAM WITHOUT PRIDE NIGHT: 'OUR COMMITMENT IS TO MAKE EVERYONE FEEL WELCOME'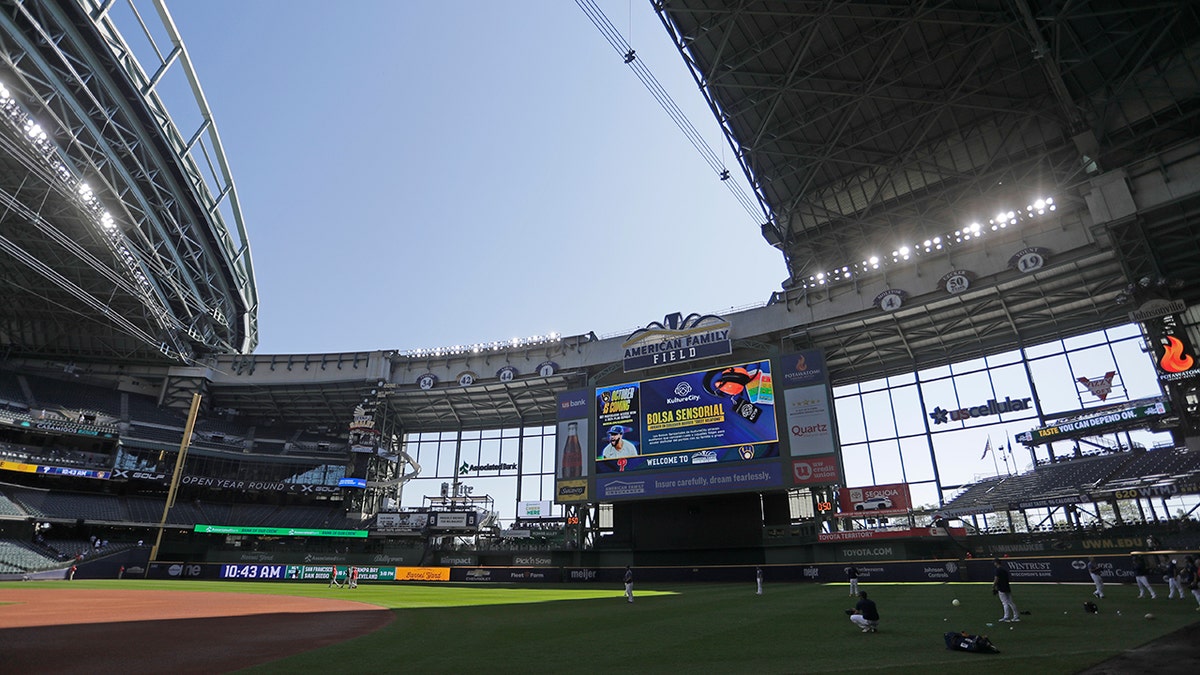 19. PNC Park, 2001
Another field that opened in 2001 was PNC Park. The first game here was held on April 9, 2001. The field is home to the Pirates and is located in downtown Pittsburgh. 
20. Great American Ball Park, 2003
The Reds play at Great American Ball Park. Along the grandstand on the third base side of the field, there is a gap through which you can see downtown Cincinnati.
21. Petco Park, 2004
The Padres played their first game at Petco Park in 2004. They left Qualcomm Stadium for this newer field during that year. 
22. Citizens Bank Park, 2004
The home field for the Philadelphia Phillies is Citizens Bank Park, which the team moved to in 2004 after previously playing at Veterans Stadium. 
23. Busch Stadium, 2006
The Cardinals host other MLB teams at Busch Stadium, in downtown St. Louis, where they moved to in 2006. The field features an open design with beautiful views of the city from the stadium. 
24. Nationals Park, 2008
Nationals Park was completed in 2008 and is located in Washington, D.C. In a previous incarnation, the team was the Montreal Expos, but moved to Washington, D.C., and played at RFK Stadium for a few seasons before moving to their current home. 
CLICK HERE TO GET THE FOX NEWS APP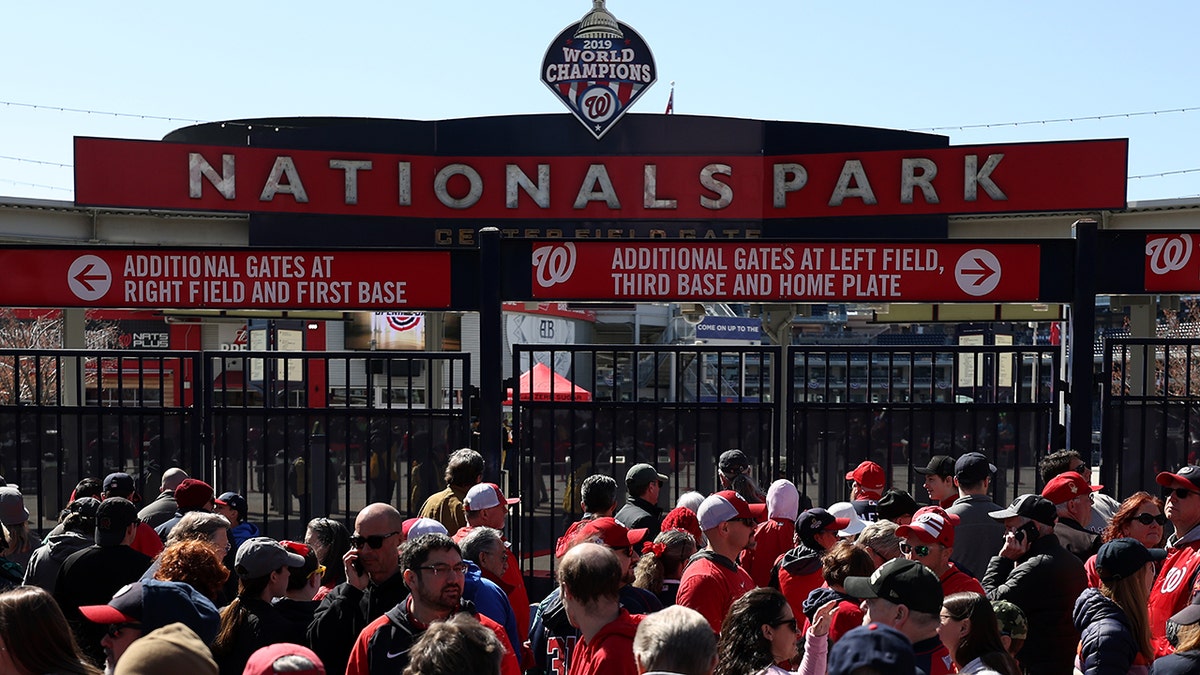 25. Citi Field, 2009
The Mets play at Citi Field in Queens, New York. Citi Field was the first of two New York stadiums to open in 2009, with its first game on April 13, 2009. 
26. Yankee Stadium, 2009
A few days after the first game in Citi Field, Yankee Stadium had its opener in 2009. The Yankees did not move far for their new stadium, still located in the Bronx, where the old venue was. The team moved across the street to their new stadium with the same name and had their first game on April 16, 2009. 
27. Target Field, 2010
The Minnesota Twins have played at Target Field, since 2010. Previously, they played at two other sites: Metropolitan Stadium and the Metrodome.
28. loanDepot park, 2012
You can find loanDepot Park in Miami, where the Marlins have their home games under the park's retractable roof. Before getting their own field, the Marlins shared their home venue with the NFL's Miami Dolphins. 
29. Truist Park, 2017
The Braves play at Truist Park. The team played at Turner Field before moving to Truist Park. The location was originally named SunTrust Park. 
30. Globe Life Field, 2020
Globe Life Field is located in Arlington, Texas and is home to the Rangers. This field replaced Globe Life Park, where the team played for almost 30 years.