The James Madison Dukes coaching staff did its best to get referees who were officiating their game against the Utah State Aggies to overturn a call and pulled out a phone to show them what they missed.
In the second quarter with about 10:29 to go in the first half, Dukes head coach Curt Cignetti was talking to multiple officials about a touchdown awarded to the Aggies. Utah State kicker Elliott Nimrod ran for an 18-yard score on a trick play to finally put his team on the board. But the Dukes thought otherwise.
CLICK HERE FOR MORE SPORTS COVERAGE ON FOXNEWS.COM
James Madison thought Nimrod stepped out of bounds before scoring. One of the Dukes' assistants pulled out his phone and Cignetti grabbed it and showed it to the officials. The line judge grabbed the device and quickly gave it back to the coach.
The call stood and Utah State got on board with their first score.
APP USERS VIEW THE MOMENT HERE.
Nimrod's touchdown would be the start of the Aggies' comeback attempt. Utah State was down 38-17 at the half and would eventually tie the game at 38 apiece with 11:01 remaining in the game.
NO. 6 OHIO STATE WINS ON LAST-SECOND TOUCHDOWN IN INSTANT CLASSIC AGAINST NO. 9 NOTRE DAME IN SOUTH BEND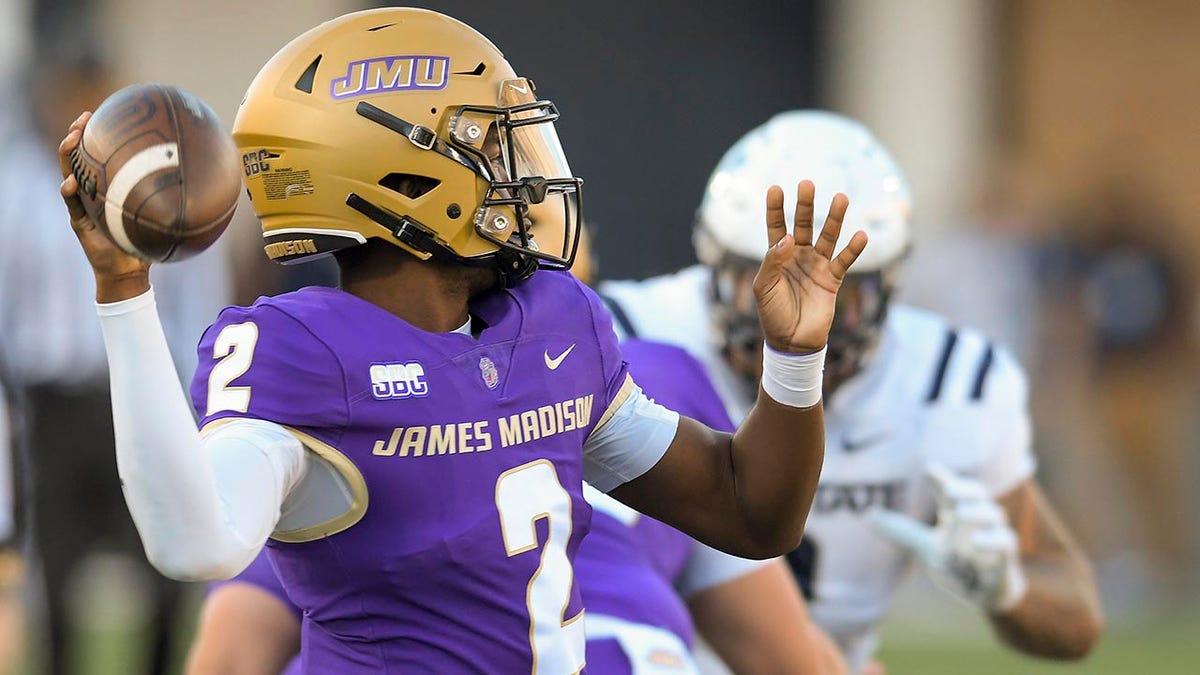 James Madison quarterback Jordan McCloud tallied his sixth touchdown of the game with 5:52 left. He threw a 74-yard pass to Reggie Brown to go ahead 45-38. The Dukes won by the same margin.
McCloud was 23-of-34 with 364 passing yards and four touchdown passes. He had two touchdowns on the ground as well. Brown finished with five catches for 160 yards and two scores.
CLICK HERE TO GET THE FOX NEWS APP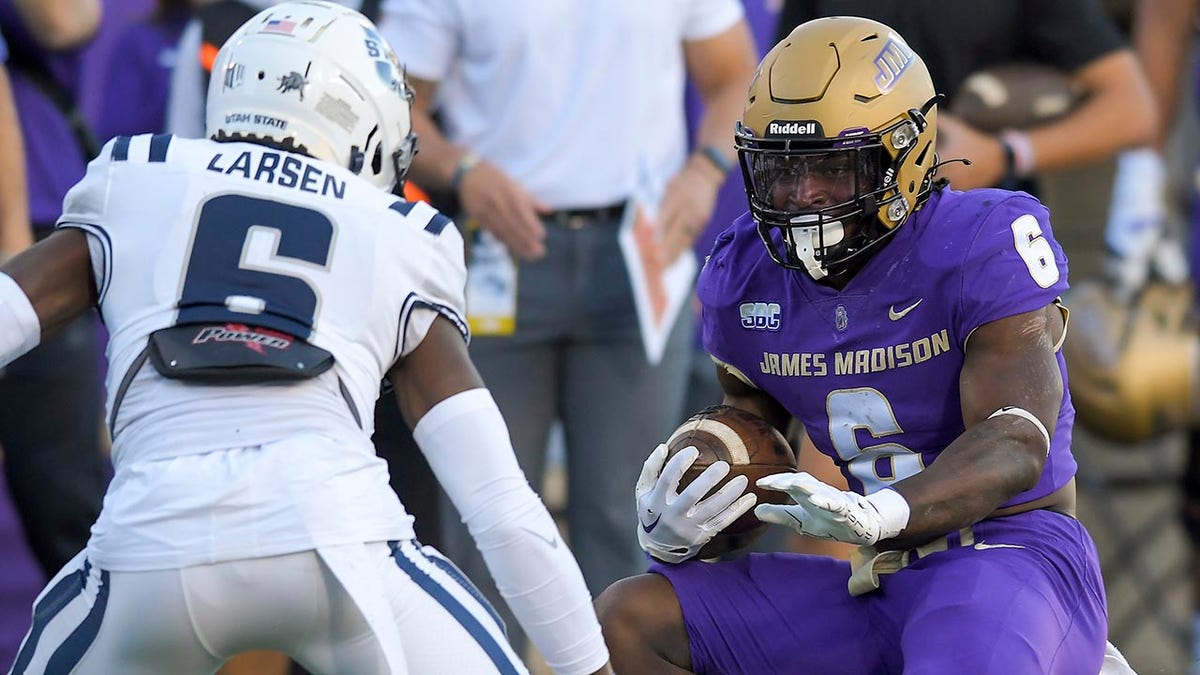 James Madison moved to 4-0 on the year and Utah State fell to 1-3.