8116" itemprop="articleBody">
As the contemporary theatre scene in Kerala continues to evolve, learn and adapt, applied theatre is increasingly being used as a tool to speak for a community or for educational and therapeutic purposes. Theatre persons and collectives have been working with inmates of shelter homes, residents of coastal areas, students, teachers, mentally- and physically-challenged students, transpersons, and marginalised groups. Here are a few:
Real-life drama
A few month ago, 12 residents of Puthenvelikkara panchayat in Ernakulam district made their debut as actors in the play, Chevittorma. The play was a first-hand account of their plight due to frequent tidal flooding. Chevittorma refers to the Christian prayers chanted in the ears of the dying, by relatives and neighbours.
Sreejith Ramanan, head of drama, School of Drama, Thrissur, who directed Chevittorma, says: "I could have had experienced theatre artistes, but I felt that it would be apt to cast the victims as they would just have to enact their experiences. Even though all of them are non-actors, once they understood the concept, they were fully into it. The skeletal framework of a house was used for the scenography and this structure was placed in a temporary water tank built on stage. The actors stood in the water and performed."
Most of the 'actors' work as labourers under the Mahatma Gandhi National Rural Employment Government Scheme (MGNREGS). They rehearsed for two hours in the evening for 25 days, after finishing their work. Among them are Kochuthresia Jacob, 62, Vilasini Surendran, 61, Latha Dileep, 54, and Shylaja Jayanthan, 53. "We had no clue about what we had to do. But since we had to show what we are going through, we would be in tears as we said the dialogue. Life is miserable out there, with houses that are either abandoned or about to crumble. I myself live in a rented house since we can't live in my own," says Latha.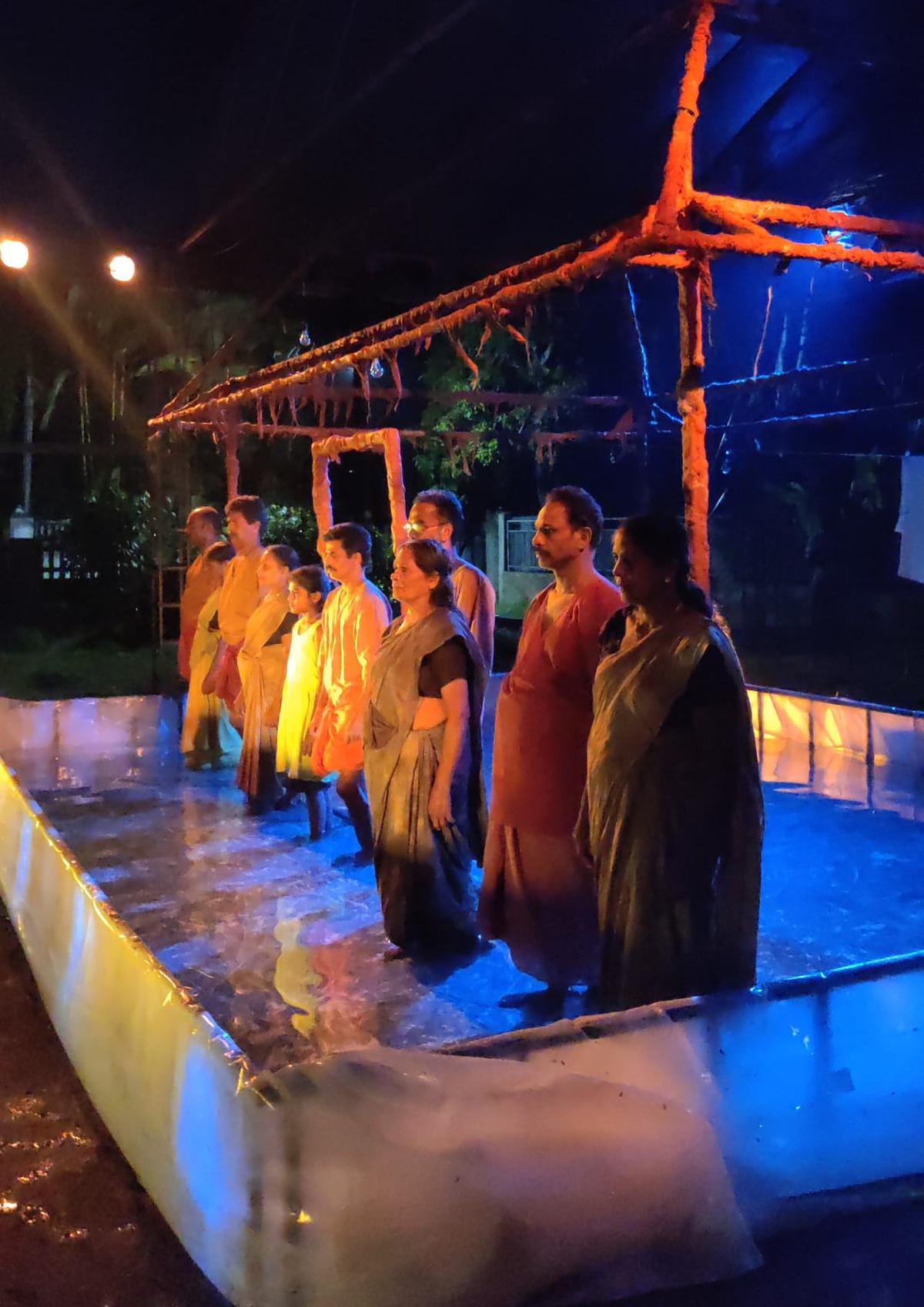 Chevittorma will have more shows in the coming months. The group is set to be registered as a new theatre company, Water Theatre Company. "We might even act in a film!" Latha chuckles.
Visionary approach
A first-of-its-kind community theatre workshop for the visually challenged, called 3B Frames, was held in Thiruvananthapuram in May. Organised by APT (A Place for Theatre), Ether India, an NGO, Kerala Federation of the Blind-Youth Forum and Loyola Extension Services, it had 21 participants from across Kerala, who put up two plays at the end of the workshop.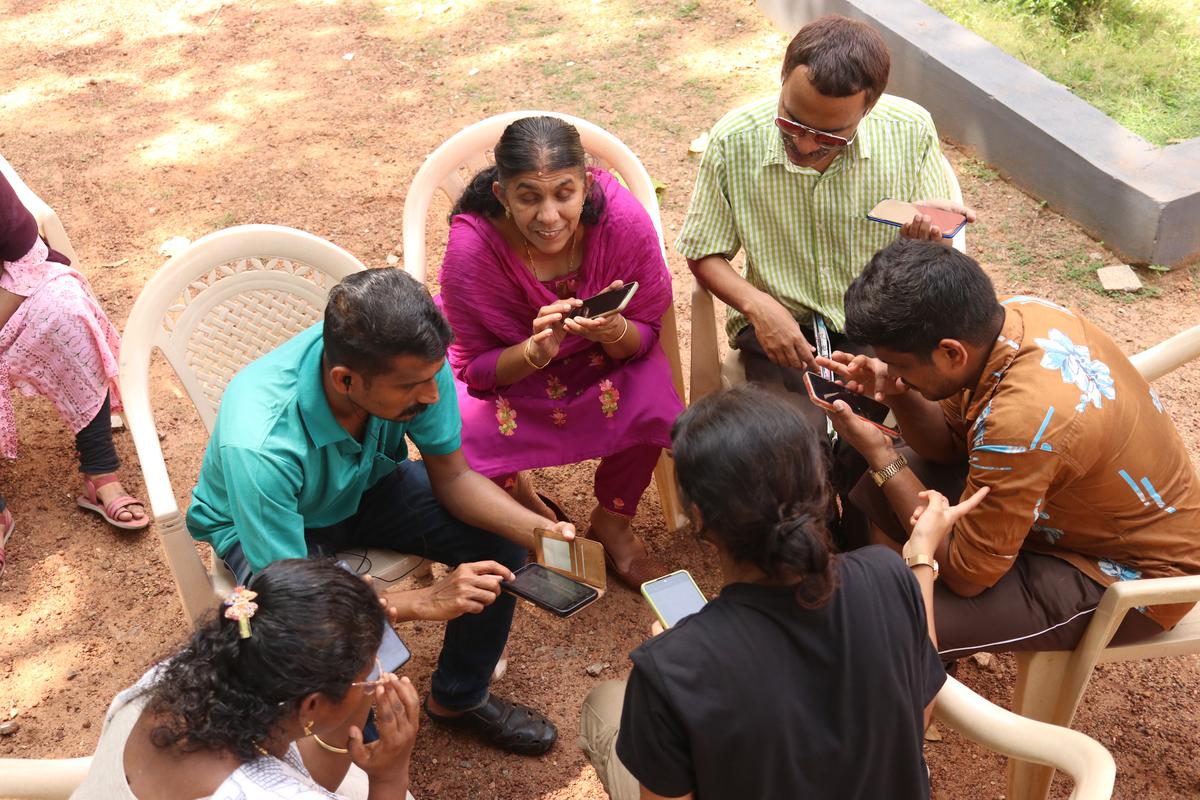 Sam George, artistic director, APT, points out that the initial challenge was arriving at a teaching method. "The participants had to understand the concept of space. Some of them are not even aware of the movements of their own body parts, including a simple action like rotating their hips," Sam explains.
One of the plays had no dialogues and focussed on movements. For this, floor mats of different textures were used and the positions of the actors were designed according to the texture of the mats. Music was used to guide them through the scenes.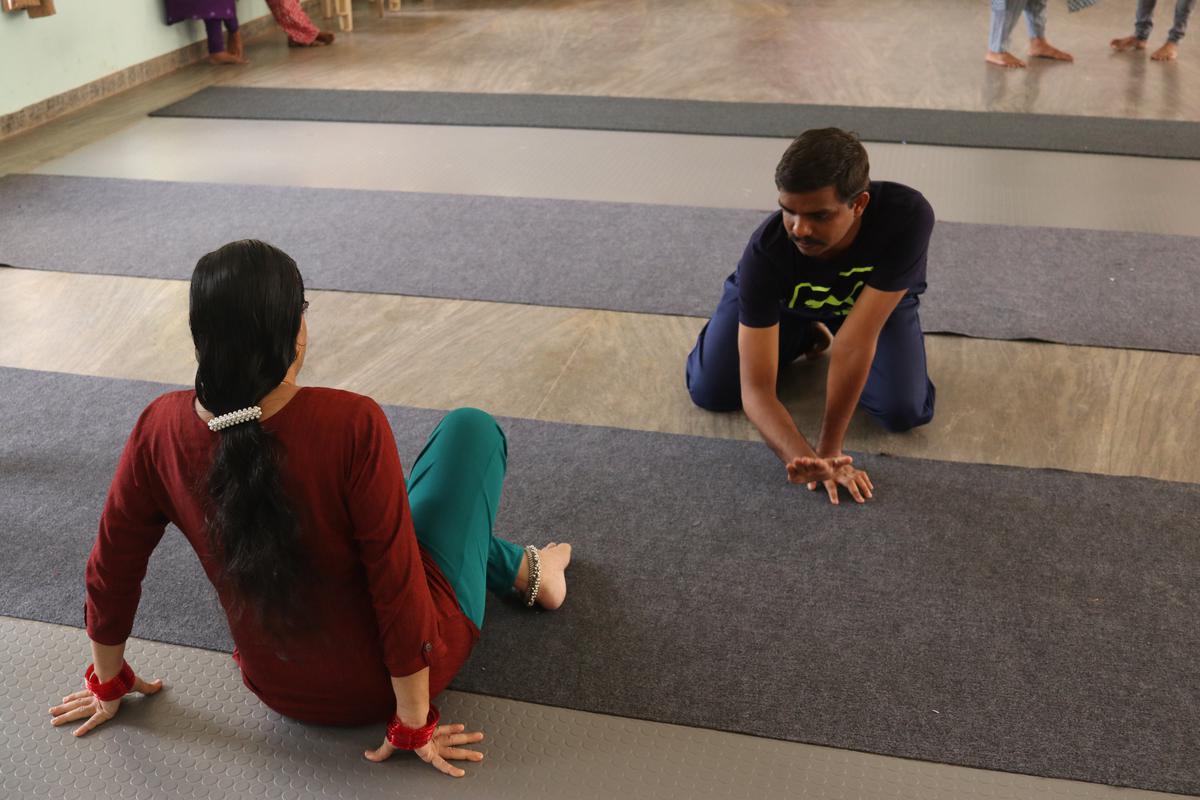 Both plays were directed by the participants themselves. Anilkumar MK, a primary school teacher from Kasaragod and the director of one of the plays, says: "I have written radio plays. But this is a big moment since I have always dreamt about writing a play for the stage."
Life is a stage
Life skill training sessions conducted in schools have theatre as a core element. "The module has 10 core life skills; these skills are there in all theatre activities, including empathy, coping with stress and emotions, problem-solving, communication skill etc. For example, in order to become a character, you have to have empathy," says Sam.
Theatre sessions are also held for undergraduate students of architecture to teach the concept of space. Students pursuing a Master of Social Work (MSW) undergo training in community theatre which they can apply while working with communities such as fisherfolk, sexual minorities, tribals etc. Theatre training is also given to those doing their Diploma in Elementary Education. "Teaching has elements of performance. They are trained to use their body and voice and make use of the space," Sam says.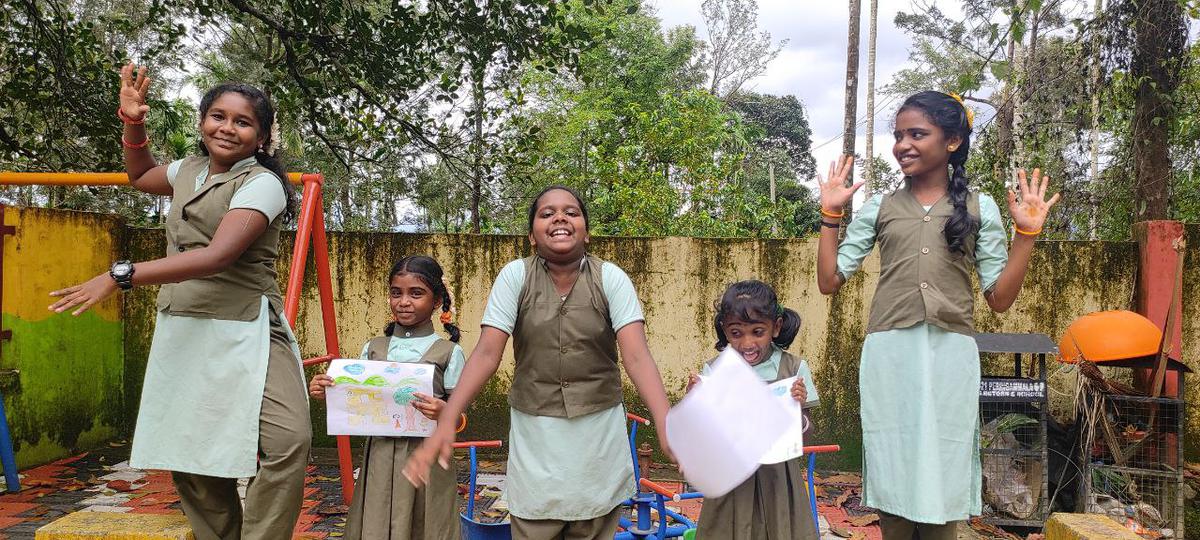 APT has launched Theli, an 'applied drama project for community empowerment', among students from tribal hamlets in and around Thiruvananthapuram. "After building a rapport with the students, we ask them to come up with a story. We give wings to their imagination and encourage them to present a play. The stories they narrate often give us an idea about their families and surroundings; invariably they have a district collector, policeman and teacher in their stories! The narrative is often an extension of their primary needs. For instance, if you were to ask them what would they do if they had superpowers, they would say, 'I would fly and get food," says Sam.
Healing power
Nireeksha Women's Theatre group in Thiruvananthapuram has been working with marginalised communities and inmates of shelter homes. One of the initiatives was a two-year syllabus-oriented course for inmates of Nirbhaya Women and Child Care Home. At the end of the course, the participants put up play, Sanghadwani, which was presented as a street play and on stage.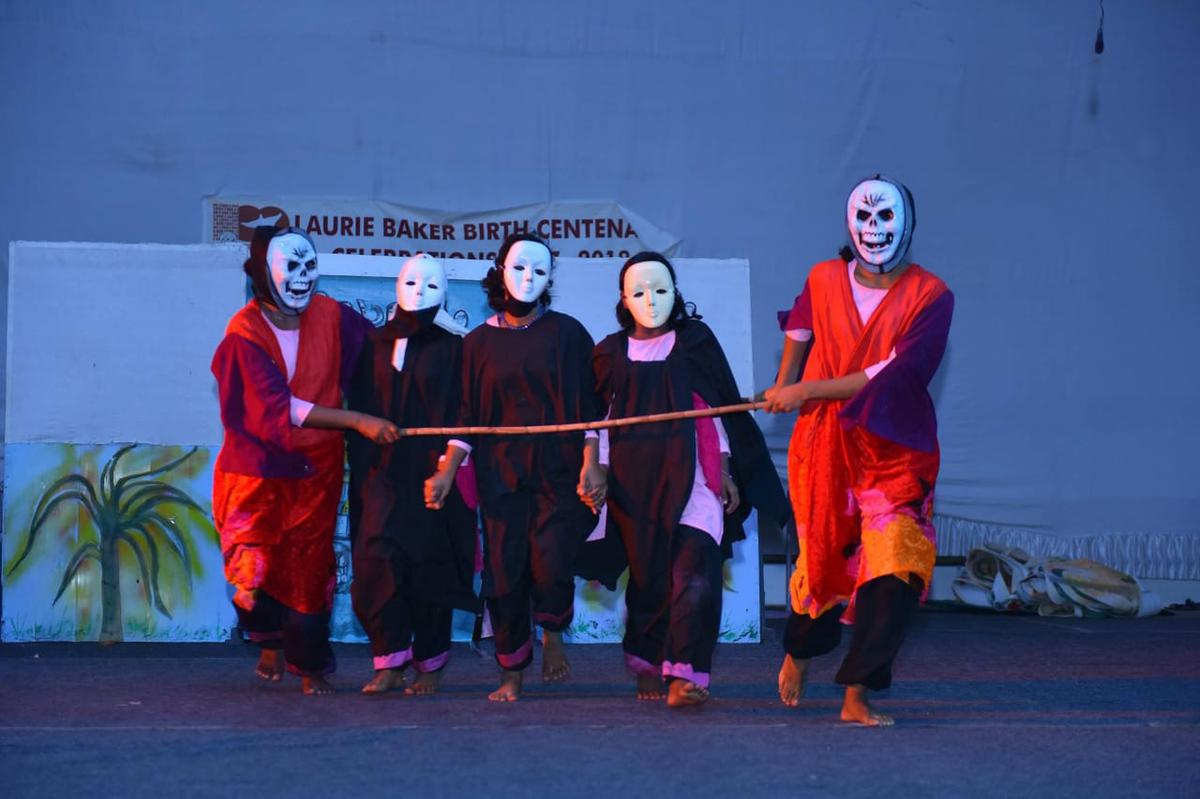 "It had its challenges. For instance, there was a six-year-old girl who was sexually abusedWe had to work hard to bring her out of that trauma. ," says Sudhi Devayani, founder-director, Nireeksha.
The group is credited with training physically disabled inmates of Cheshire Home in Thiruvananthapuram in 2002. "An actor's tools are the body, mind and voice. But in their case, we had to change that; the wheelchair became the legs and their emotions were connected to the movement of the wheelchair," she says.
Nireeksha has also been associated with students in coastal areas. "We encourage them to write the script so that they can talk about their problems in their own dialect," she adds.
In the classroom
Malappuram-based Janil Mithra has been holding classes in creative drama in schools for 15 years now, especially in Malappuram, Kozhikode, Kasargode and Kannur districts. Creative drama makes use of theatre games, vocal and physical exercises and improvisation to develop children's social skills.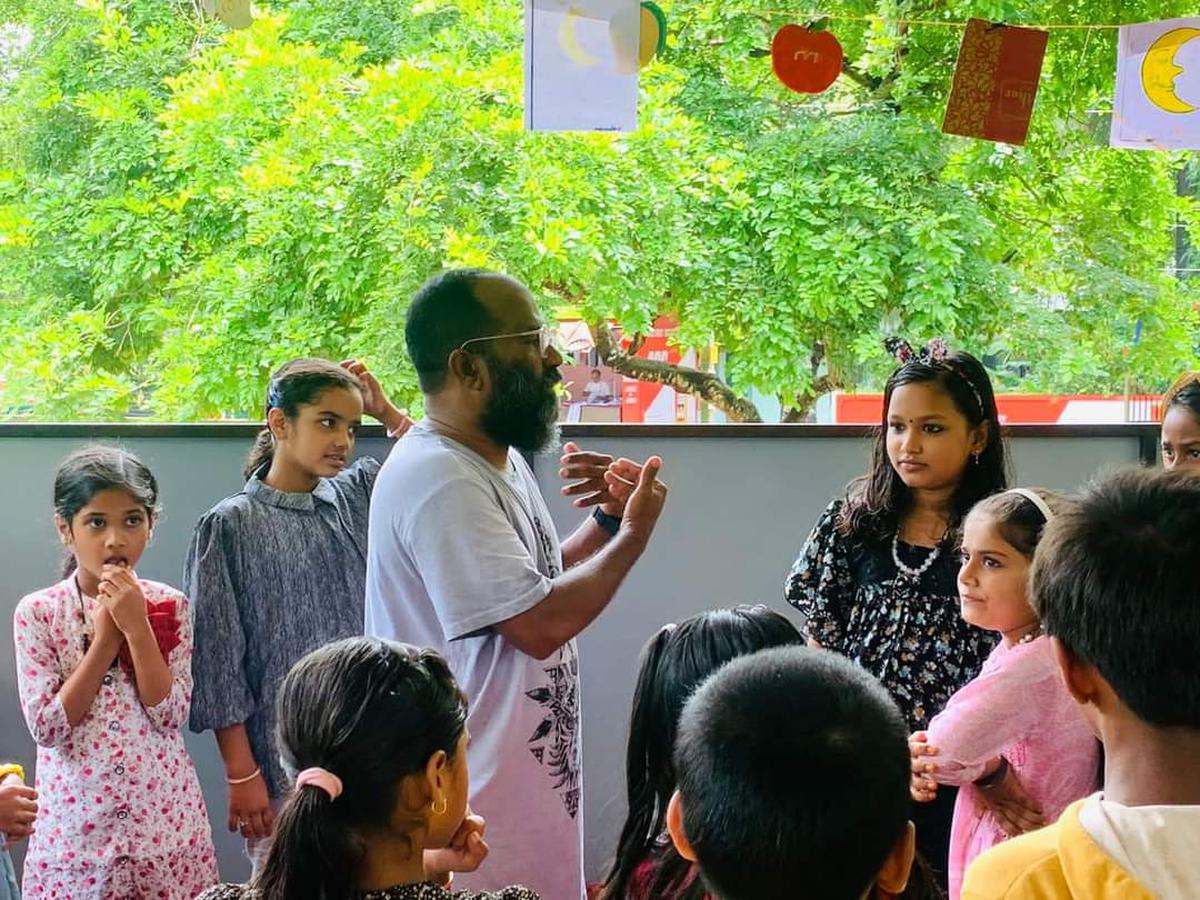 "It is a classroom-oriented form of theatre and we have separate modules for children in various classes. It is the process that matters most in applied theatre and not the performance. While we follow some universal games, at times we include traditional games as well," says Janil, a school teacher, who also runs Krea Performance and Research in Thanoor, Malappuram.