Luke Shepperson had a big break on Sunday.
air lifeguard Won first place in one of the world's most prestigious and storied surfing competitions – The Eddy Ikau Big Wave Invitational, also known as "The Eddy". The event is considered the Super Bowl of surfing, and he won with a near-perfect score of 89.1.
CLICK HERE FOR MORE SPORTS COVERAGE ON FOXNEWS.COM
"I told myself, 'I'm in it because I can win it,'" he told Hawaii News Now after the event. "It was very scary, the waves were huge, and being part of 'The Eddy' to be on the alternate list was a dream come true."
Shepherdson, K North ShoreAccording to The Sydney Morning Herald, started the day at the Lifeguard Tower for Honolulu Ocean Safety and was able to attend the event thanks to an extended break permitted by his immediate boss.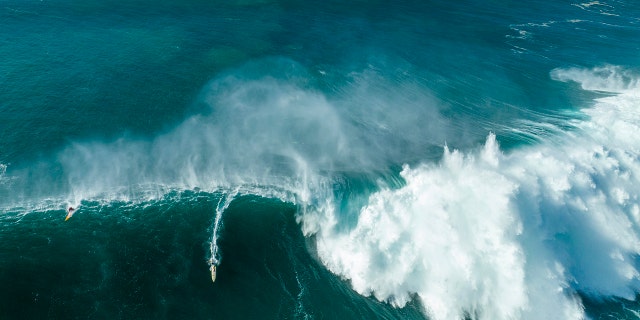 "I can't believe it, it's crazy. I have to go back to the tower to make sure everyone's okay by the end of the day," he said.
Veteran Brazilian surfer 'Mad Dog' killed in tornado giant wave
The Sydney Morning Herald reported that Shepperson and his fellow lifeguards were kept busy throughout the day as 64 people were rescued during the day.
The one-day competition, held at Waimea Bay on Oahu's North Shore, only goes ahead when the surf is consistently large enough during the winter big-wave surfing season from mid-December to March. Prior to this year, it had been held only nine times since the inaugural 1984 event.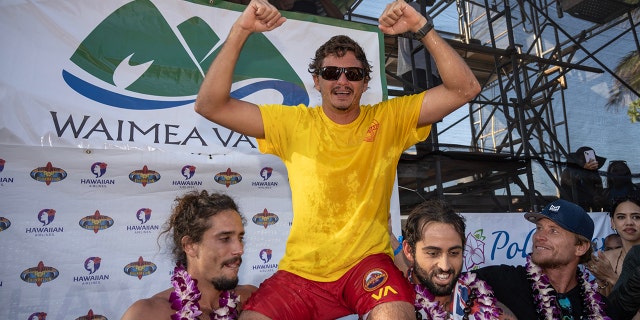 Click here to get the Fox News app
The contest honors legendary Native Hawaiian Eddie Aikau for his selflessness, courage and sacrifice.
The Associated Press contributed to this report.