New York Giants great Tiki Barber walked off his radio show on Monday afternoon after former host Joe Benigno called in and riled the former running back up about the New York Jets.
Barber was with the usual Evan Roberts for their show "Evan & Tiki"; on WFAN in New York, which is also simulcasted on SNY. Benigno appeared with a Jets hat and sweatshirt on and Pro Football Hall of Famer Don Maynard's jersey in the background.
Benigno was getting animated over what the Jets should do about Zach Wilson. Benigno contrasted what the San Francisco 49ers did with Trey Lance – trading him to the Dallas Cowboys because they "knew he couldn't play – with what they're doing with the Jets." Barber disagreed.
CLICK HERE FOR MORE SPORTS COVERAGE ON FOXNEWS.COM
"Let me tell you right now, you hate the Jets," Benigno said. "You would love to see the Jets go 2-15. Stop it. If this was the situation with the Giants, you'd be screaming to get Wilson the hell out of there. So, don't give me this nonsense."
Barber said he was not much of a screamer, and he watches the games and analyzes them.
The former Giants star then turned off his mic, looked at Roberts and pointed toward the cameras.
"I'm turning my mic off buddy," Barber said. "That's bulls—."
APP USERS VIEW THE MOMENT HERE.
Barber threw his earbuds down and stepped away.
For what it is worth, Benigno is not the only Jets fan who feels the way he does. Legendary quarterback Joe Namath said on ESPN Radio New York that the team should dump him.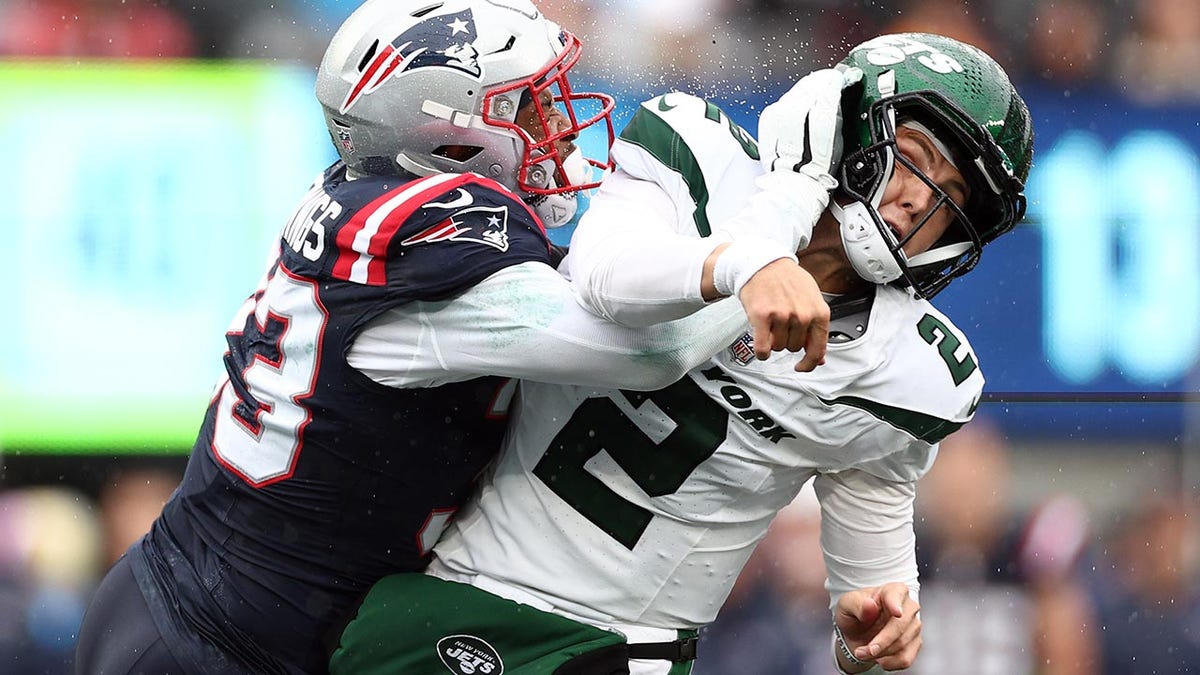 COWBOYS' MICAH PARSONS OFFERS 'CHALLENGE' TO OTHER NFL PLAYERS AFTER TAYLOR SWIFT SHOWS UP FOR CHIEFS GAME
"No, I didn't take anything positive out of it yesterday. It was awful," Namath said when asked if there was anything he would take into next week if he were with the Jets. 
"Were you watching? I mean, I mean, please. You sit down? You sit down on the play, you go right down? What happened? I thought you were trying to make plays and win. You quit on a play. What is going on? It's disgusting," he said.
Namath thinks Wilson has shown enough to Gang Green that they should simply cut ties. 
"Send him to Kansas City to back up against somebody like [Patrick] Mahomes and maybe learn something. I wouldn't keep him," Namath explained. "I've seen enough of Zach Wilson, alright? I've seen enough. Has quick feet, can throw a little bit, but I don't believe what's going on up there."
Namath, and Jets fans for that matter, might want Wilson out of the building, but head coach Robert Saleh continued to have his back on Monday. 
"He's our unquestioned quarterback, guys," Saleh said to reporters.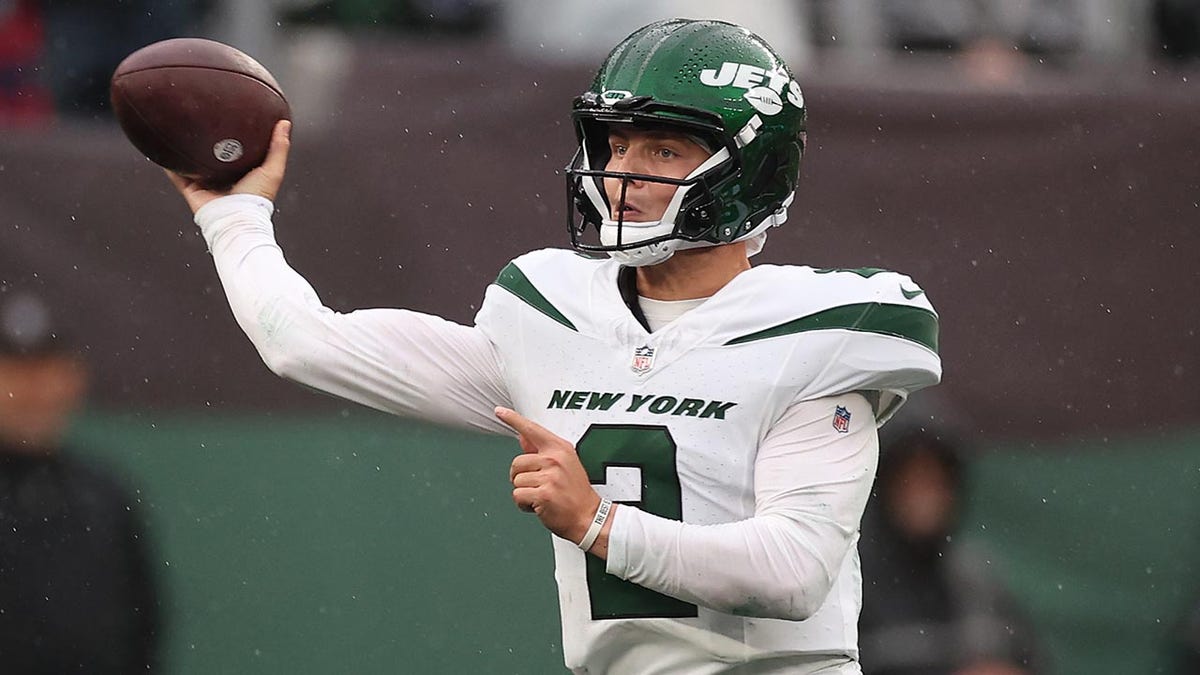 CLICK HERE TO GET THE FOX NEWS APP
"As long as he continues to show in his preparation, the way he's been practicing and even in these games, guys. He's not the reason we lost yesterday. It's always a team effort. As long as he continues to show improvement, and I know from a box score standpoint it's not showing, he's going to be our quarterback.
Fox News' Scott Thompson contributed to this report.