U.S. rapper Eminem has asked Republican presidential candidate Vivek Ramaswamy, a multimillionaire former biotech executive, to not use his music during his presidential campaign, according to a letter disclosed on Monday.
In the letter dated Aug. 23, which was reported first by the Daily Mail, BMI, a performing rights organisation, informed Mr. Ramaswamy's campaign at the rapper's request that it will no longer license Eminem's music for use by Mr. Ramaswamy's campaign.
"BMI has received a communication from Marshall B. Mathers, III, professionally known as Eminem, objecting to the Vivek Ramaswamy campaign's use of Eminem's musical composition (the "Eminem Works") and requesting that BMI remove all Eminem Works from the Agreement," BMI says in the letter.
Mr. Ramaswamy's campaign told CNN it will comply with the request to stop using Eminem's music.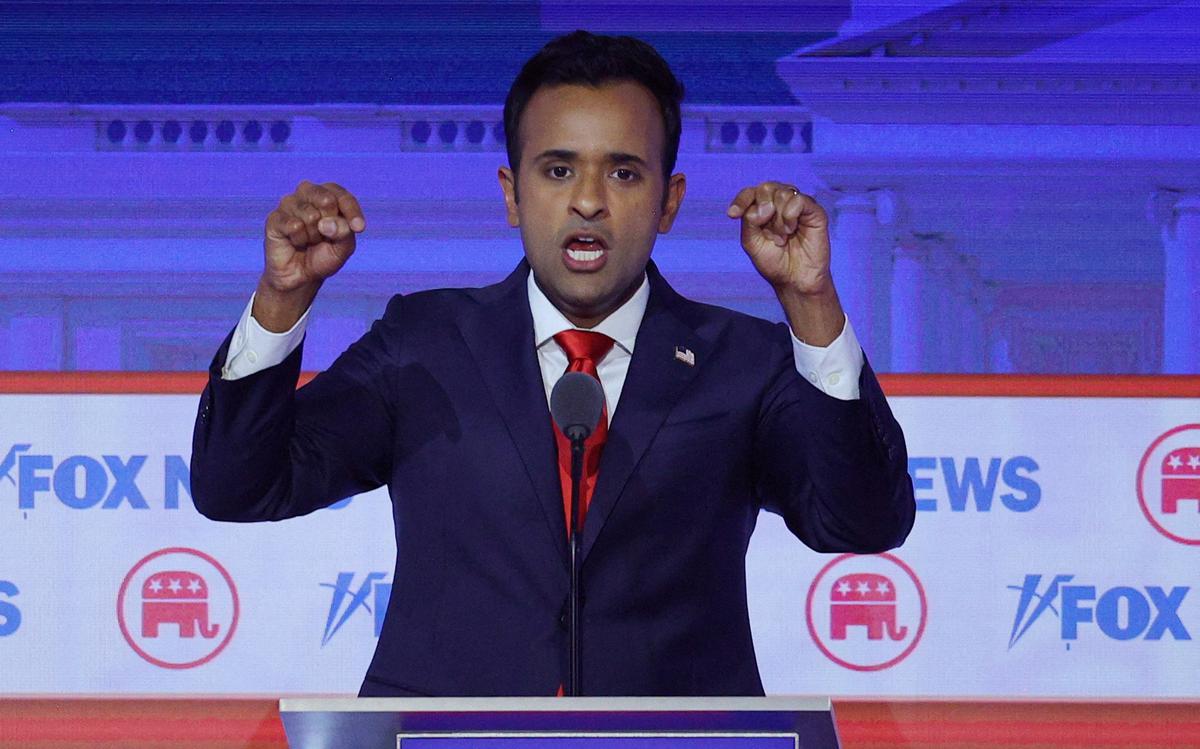 Mr. Ramaswamy, a businessman with no political experience, has been rising in some opinion polls and has branded his rivals as "bought and paid for."
The 38-year-old tech entrepreneur was at the center of many of last week's first Republican primary debate's most dramatic moments.
Mr. Ramaswamy, a fierce defender of former U.S. President Donald Trump, faced plenty of incoming fire from his more experienced rivals, who appeared to view him as more of a threat than Florida Governor Ron DeSantis, who has been trailing Trump as a distant second for a long time in the Republican primary polls.
Mr. Trump, the overwhelming front runner in the primary contest, skipped the first debate last week. He gave an interview to former Fox News host Tucker Carlson, which was released on X, formerly called Twitter, at the same time as the Republican debate.