Shouryuv, aka Koduri Yuvaraj Shourya Simha, the director of the Telugu movie Hi Nanna, starring Nani, Mrunal Thakur and baby Kiara, which releases on December 7, is amused by fan theories that try to decode the film from its promos. "After the first promo, I remember reading a tweet that it is a time travel story; later there were comparisons with Kuch Kuch Hota Hai. If the teaser had the vibe of Kuch Kuch Hota Hai, it is because I wanted the viewers to feel that way. More than promos and teaser, which serve to keep the buzz alive, I believe in the trailer game. The trailer will give viewers about 80% idea of the story," he says in this interview with The Hindu at Vyra Entertainments' office in Jubilee Hills, Hyderabad.
Aesthetics of an ad film
200/hi%20nanna%20%286%29.jpg" data-original="https://th-i.thgim.com/public/incoming/cnl0qz/article67557092.ece/alternates/FREE_1200/hi%20nanna%20%286%29.jpg" alt="Child actor Kiara and Nani in director Shouryuv's 'Hi Nanna'" title="Child actor Kiara and Nani in director Shouryuv's 'Hi Nanna'" class=" lazy" width="100%" height="100%"/>
Shouryuv describes the film as a tender, emotional story with a father-daughter bond at its centre. Hi Nanna was filmed in Hyderabad, Mumbai and if the promos have the finesse of advertisement films, it is by design. "Nani plays Viraj, an established photographer on the lines of someone like Daboo Ratnani. He is doing well financially, is artistically inclined, and has designed his house. We wanted that aesthetics to reflect on screen." Avinash Kolla's production design and Sanu John Varghese's cinematography align with this aesthetics.
Hi Nanna is Mrunal's second Telugu film after Sita Ramam. Shouryuv had zeroed in on Mrunal after watching the Hindi sports drama Toofaan (2021). It is a dream team, says Shouryuv about his film that also stars Jayaram and Priyadarshi. So far, the characters played by Shruti Haasan and Angad Bedi have been kept under wraps. 
Musical, emotional ride
The film is pitched as a Hesham Abdul Wahab musical. "We have nine to 10 songs, and with the film releasing in five languages, it works up to 50 songs in all," says Shouryuv, mentioning that he took time out for this interview in the few hours he got between finalising the background score with Hesham. "This is his best work to date. The background score is magical and I cannot wait to show the audience what we have created. Hesham visited the sets in Mumbai and we had a few discussions. Later he got busy with several film offers and couldn't spend much time on the sets."
The acting pitch
As a first-time director, how long did it take for him and the actors to arrive at a synergy on the sets? "With Nani, the acting pitch was what I wanted from day one. Rarely did I have to correct him or ask him to amp it up a bit," says Shouryuv.
"With each actor it was a different process," he says, and lavishes praise on child actor Kiara. He recalls how she had to pretend to be asleep for a scene and could not control the movement of her eyeballs. After the third take, he decided to opt for computer graphics as a corrective measure. Noticing this, the child's mother Shivani, who had aspired to be an actor, took the efforts to do a few exercises with Kiara and help her control her breathing and her eye movements. "For another scene that required her to be asleep, she managed to pull it off and kept her eye movements still. I was impressed by how the child managed to grasp and deliver. This is just one example. She is a wonderful child actor."
The songs drive the narrative forward, says Shouryuv, adding that he took the liberty of adding one song purely for entertainment. "I felt the film was becoming too emotional and used one song to lighten the mood. Otherwise, we stuck to doing what was absolutely required for the film. Hi Nanna is a viable film for the box office but not a regular mainstream film."
MBBS to cinema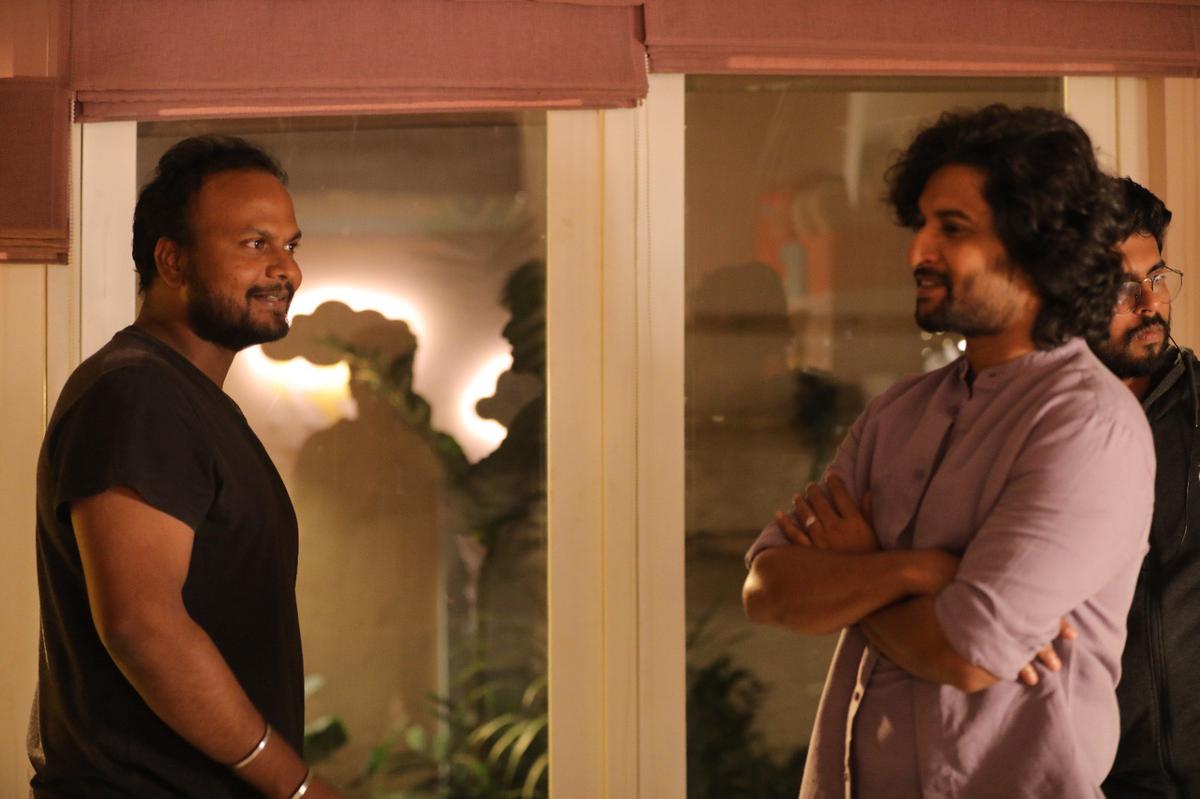 It has taken Shouryuv seven years to make his directorial debut. Hailing from Visakhapatnam, he has an MBBS degree from Maharajah Institute of Medical Sciences, Vizianagaram, after which he moved to Hyderabad to pursue filmmaking. "Cinema has always been my first love; it is home. I have aspired to be a part of cinema since class seven." 
Knowing the vagaries of the film industry, his mother insisted that he complete his studies. Once Shouryuv completed his MBBS, he informed his mother that he intended to try his luck in cinema. "She thought I would have forgotten about cinema while studying MBBS," he says with a laugh. 
The name game
Hi Nanna retains the same title for the Tamil, Kannada and Malayalam dubbed versions, while the Hindi title is Hi Papa. Ask Shouryuv if they considered using the language-appropriate alternatives for nanna (father) as appa (in Tamil and Kannada) or achan (in Malayalam), and he says they registered these different titles but decided to go with Hi Nanna for the sake of easy social media hashtags. "Kantara, for instance, is not a Telugu word but we all got used to it. A few other titles, such as Dasara, are universal. We took the liberty of using Hi Nanna for all the southern languages. Since nana denotes grandfather in Hindi, we had to change that title to Hi Papa." The usage of nanna for father in Tamil, Kannada and Malayalam, he says, will not hinder the connection the audience will have with the film and its story.
Shouryuv was part of screenwriter and director Vijayendra Prasad's writing team and also worked in the direction department of the Tamil film Aditya Varma (remake of Arjun Reddy). The experience helped him hone his skills. Over the years, he also keenly watched Indian and world cinema.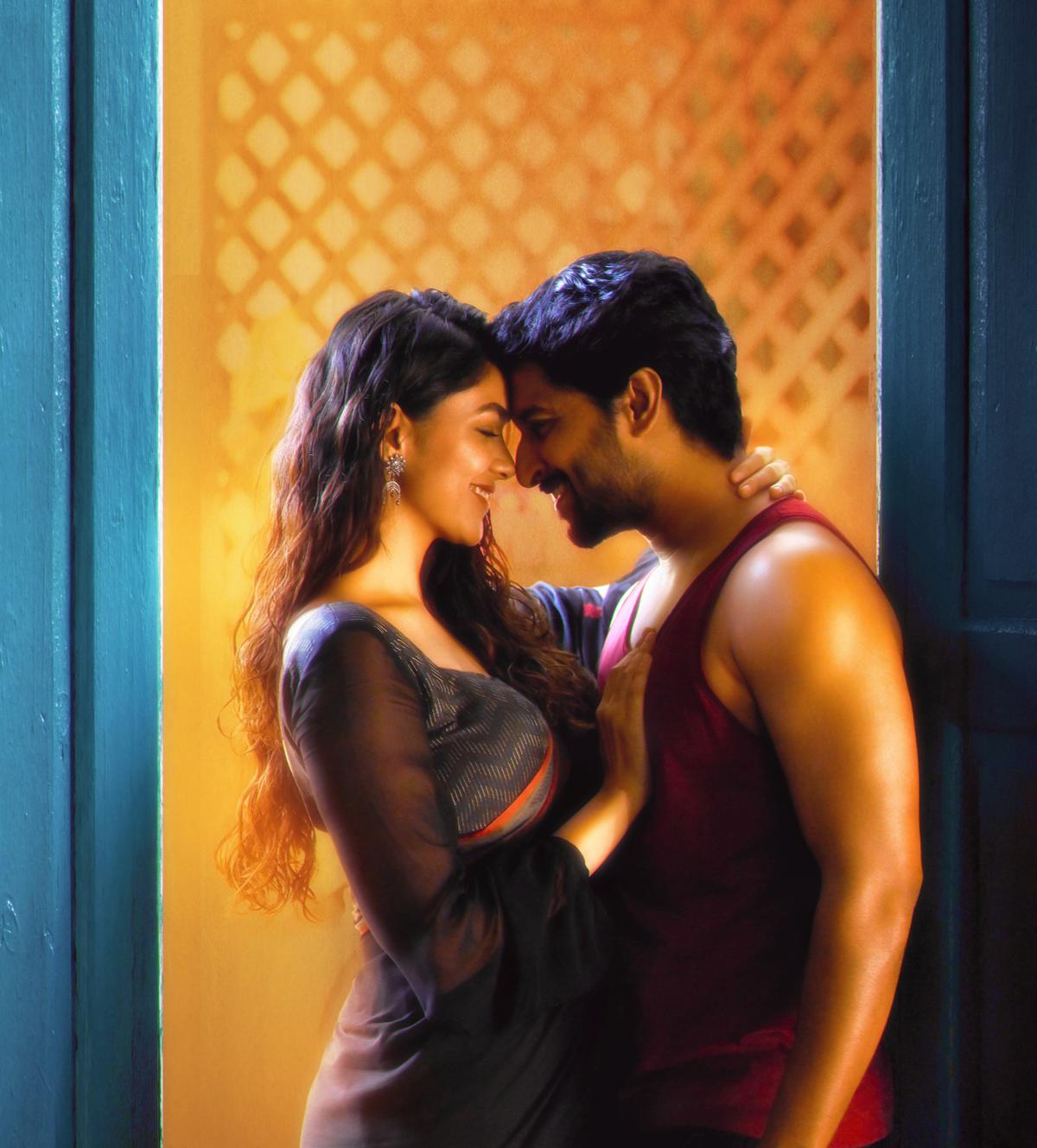 Talking about his writing process, he says there are times he writes solo and at other times, discusses and debates with his friends to take a story or a situation forward.
The idea for Hi Nanna emerged four years ago. "I was working on another screenplay then, which stayed with me subconsciously. I spent an hour or two on alternate days on this story and at the end of two years, I had a complete picture." He says the narrative is guided by drama and the situations the characters face. 
He narrated the first draft to producers of Vyra Entertainments and Nani and, later, amended the screenplay to enhance it further. We will see a combination of the first and the fourth drafts on screen. "The screenplay is so tight that if you take one scene out, it will hamper the flow of the narrative."
Real-life inspirations
Like many first-time directors, the story of Hi Nanna, he says, is partly autobiographical and partly inspired by people he observed — friends, parents, aunts, uncles and others around him. "At some level, this film also reflects who I want to be — as a father and a human being." 
Shouryuv has an action drama in store and another idea that he intends to flesh out and write soon. It has not yet sunk in that he is finally making his debut as a director, he says. "I have waited a long time to make my film. If the film gets a warm response, which I think it will, then I will take it all in with happiness."