Carl Nassib, the first openly gay active player in the NFL, announced his retirement from football Wednesday. 
Nassib crafted an Instagram post to make his announcement, reflecting on his football journey. He said he's going to devote his time to his company, Rayze, an app that connects people to nonprofits that appeal to their interests based on where they live. 
"This is a bittersweet moment for me but after seven seasons and just over 100 NFL games I am officially retiring from football to focus on my company Rayze," Nassib wrote. 
"It really feels like just yesterday starting out as a walk-on at Penn State. Football has given me more than I ever could have imagined. I can truly hang up my helmet for the last time knowing I gave it everything I had."
CLICK HERE FOR MORE SPORTS COVERAGE ON FOXNEWS.COM
Nassib went on to thank "God, my family and my friends for always being there for me even when I didn't realize it." He also shouted out his agent, Brian Ayrault, who he said "was the first person in the football industry I came out to and he didn't blink.
"He encouraged and motivated me to follow through with my announcement and to make as big of an impact as I possibly could." 
Nassib also mentioned the Tampa Bay Buccaneers, specifically Jason Licht and John Spytek, for reigniting his career two separate times. 
RAIDERS' CARL NASSIB ON COMING OUT GAY: 'I DIDN'T KNOW IF IT WOULD RUIN MY CAREER'
As Nassib mentioned, the road to the NFL was a tough journey for a walk-on at Penn State.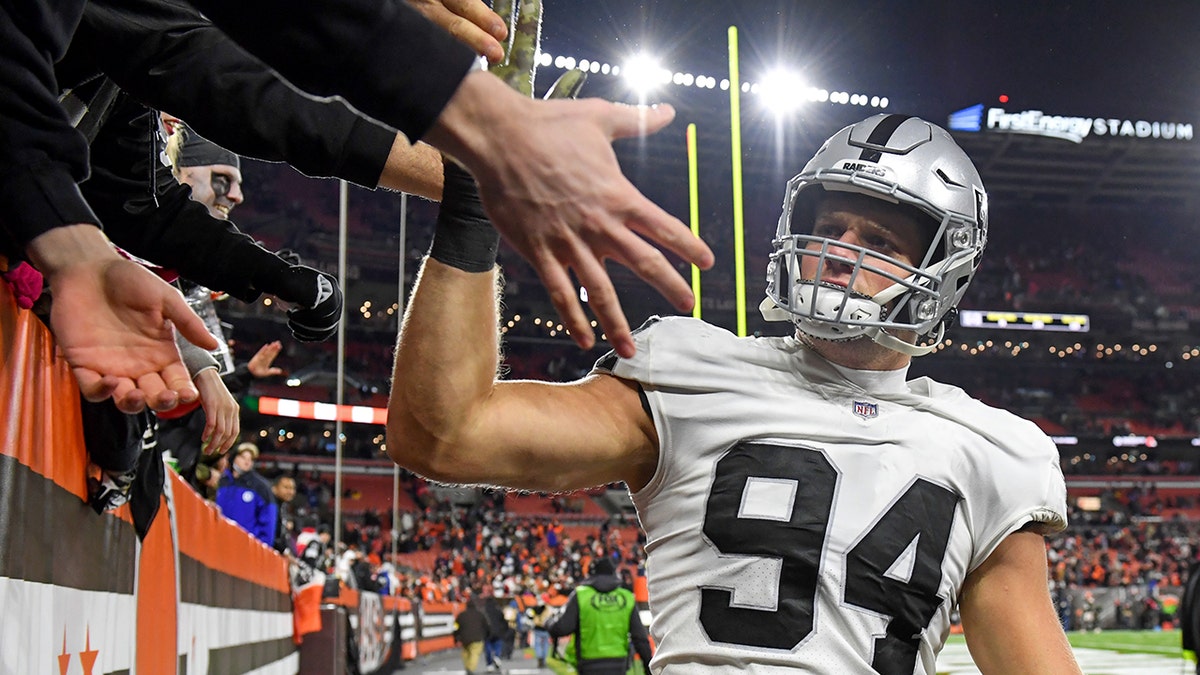 "To anyone who has a dream of being the best, never let anyone convince you it's impossible," Nassib wrote. "Be the best you can be in everything you do. Work hard, make smart decisions and be kind to others."
Nassib concluded his retirement announcement by saying he will be working alongside the NFL with its diversity, equity and inclusion (DEI) initiatives. 
"Maintaining that relationship shows that the NFL is continuing to support me," Nassib told People recently. "They've supported me so much over the last two years, and I really couldn't have done it without that support."
Nassib came out publicly in June 2021 while playing for the Las Vegas Raiders. The reception from the league, his teammates, coaches and the general public, he said, was "incredible."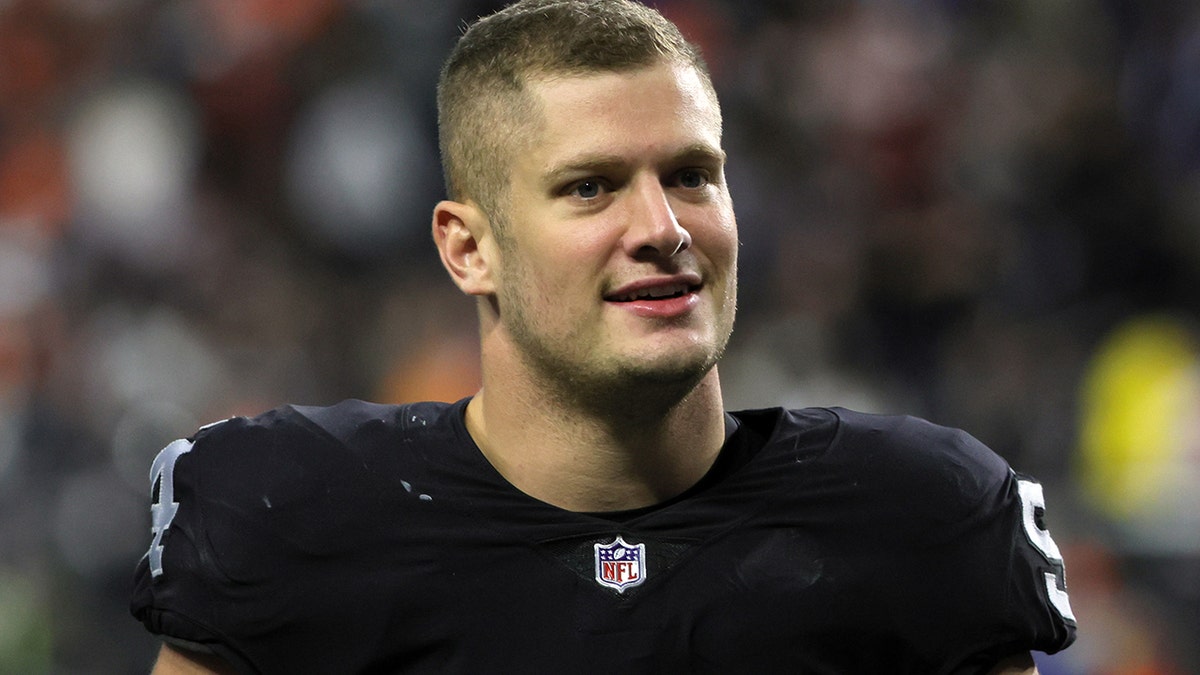 Nassib, 30, was a third-round draft pick by the Cleveland Browns in 2016. He registered 2½ sacks and 20 tackles in 14 games (three starts) that season. He played two seasons in Cleveland before starting his first stint with the Buccaneers in 2018. 
Nassib collected his career-high in sacks that year with 6½ and 12 tackles for loss and 14 quarterback hits. Two seasons in Tampa led to a move out west with the Las Vegas Raiders in 2020 and 2021. 
CLICK HERE TO GET THE FOX NEWS APP
After not performing well there – four sacks in two seasons – the Bucs brought Nassib back last season, and he registered 3½ sacks in a reserve role.