Cleveland Browns quarterback Deshaun Watson had an aggressive night against the Pittsburgh Steelers on Monday and appeared to get a little chippy with some of the opposing players.
In the third quarter, Watson ran to his left and tried to escape Steelers linebacker Kwon Alexander as he went out of bounds. However, Watson grabbed Alexander's facemask, and their momentum together pushed the defender toward the Steelers bench.
CLICK HERE FOR MORE SPORTS COVERAGE ON FOXNEWS.COM
Alexander and the Steelers coaches and players on the sidelines were not happy. Alexander had to be held back, and as Watson started to chip, he appeared to push an official out of the way. Contact with an official is supposed to warrant an ejection, but Watson stayed in the game.
Instead, Watson was flagged for unnecessary roughness – a personal foul, and it would not be the only one of the night.
Watson was again flagged for a personal foul in the fourth quarter on a scramble. He grabbed linebacker Nick Herbig by the facemask and pushed him down to the ground.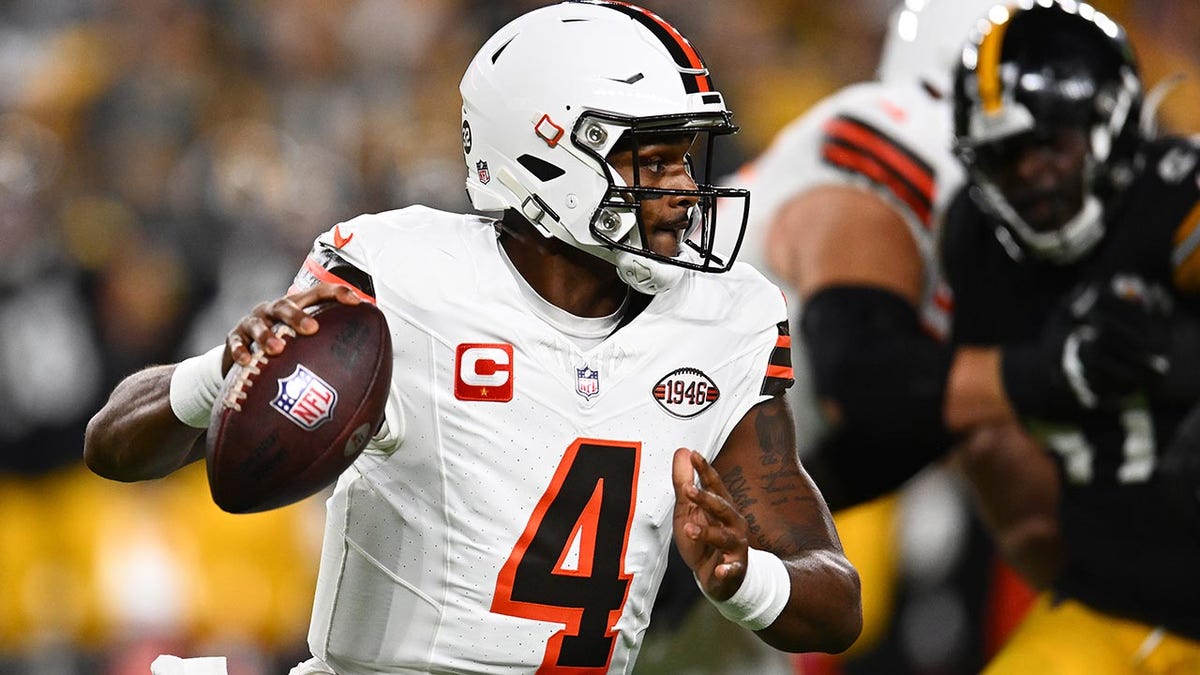 CHRIS OLAVE'S INCREDIBLE CATCH HELPS SAINTS TO EARLY DIVISIONAL VICTORY OVER PANTHERS
Cleveland was up 22-19 at that point, but it would not last long.
The Browns quarterback later fumbled, and Steelers star T.J Watt picked up the ball and returned it for a touchdown. Pittsburgh went up 26-22 and never looked back.
CLICK HERE TO GET THE FOX NEWS APP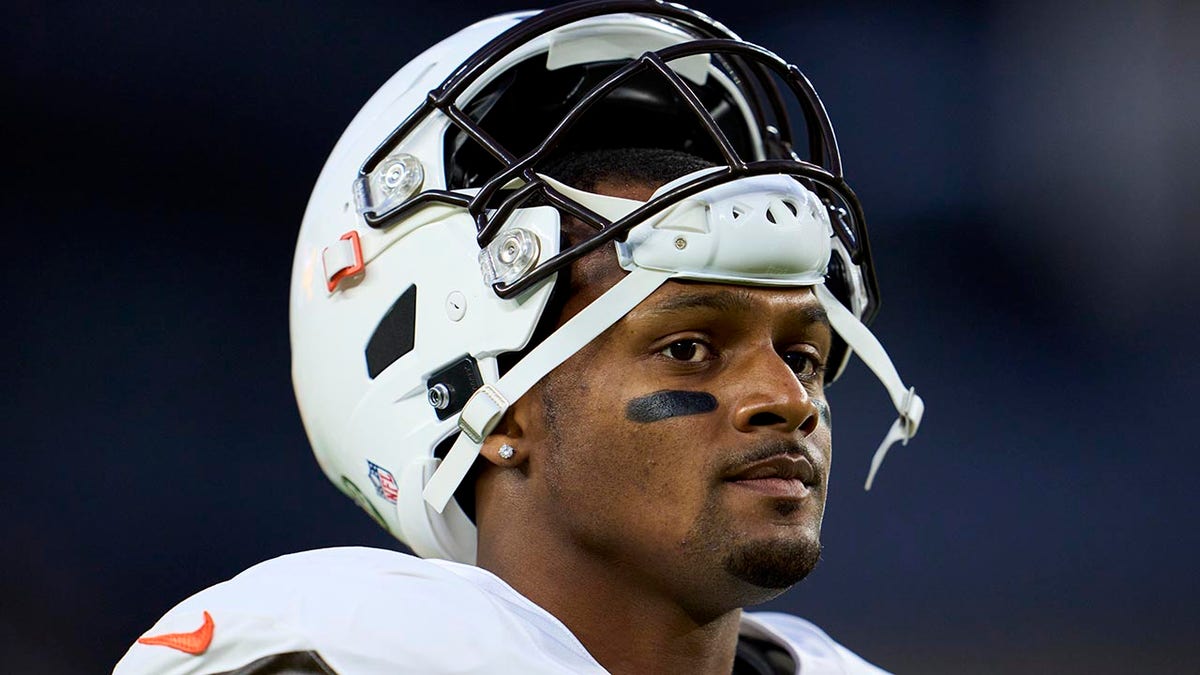 Watson was 22-for-40 with 235 passing yards, a touchdown and an interception which was returned for a touchdown. He was sacked six times.